Lion Pride: The Hall of Champions Project Takes Shape at Middletown North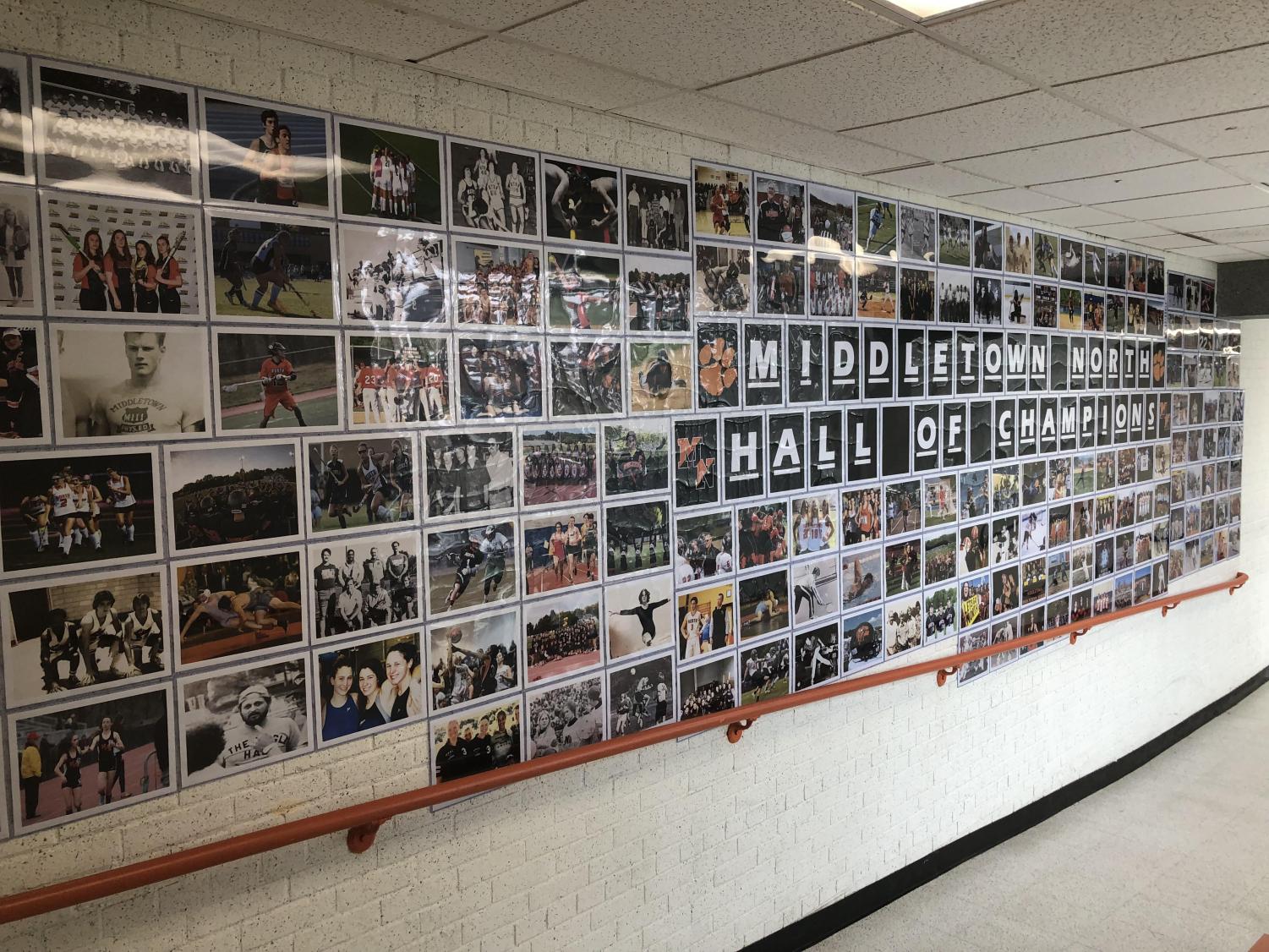 Four years ago, recognition for the past and upcoming athletes of Middletown High School North needed to be shown. People were tearing through yearbooks and sifting through old newspapers and articles starting from 1919 and so on to find athletes fit for what was soon to be made. Soon, the empty walls of the athletic hallway was to be filled with hundreds of pictures of our past athletes that out stood many others; this would soon be known as the MIddletown High School North Hall Of Fame.
A lot of this is credited to Mr. Scala, Middletown High School North's Student Government advisor and history teacher. He felt the need to fill those empty walls with the schools rich athletic history.
In 2016, Scala organized his Student Government students to help take photos and scan pictures from Middletown North's history and utilize them in revamping the athletic hallway between the upper and lower gym. Aside from the pictures being scanned, it would take a lot of fundraising to obtain professional record boards for installing. In order to raise the money, teams and coaches of Middletown High School North began fundraising activities and put together money. At first, it was a uniformed Hall Of Fame recognition area and soon expanded to the "All Shore Area" recognizing all sports at Middletown North. Scala explains, "It honestly started off small.  I started researching 1st Team all Shore selections for our sports programs and realized that we had so many great athletes that were also named to the 2nd and 3rd Team as well."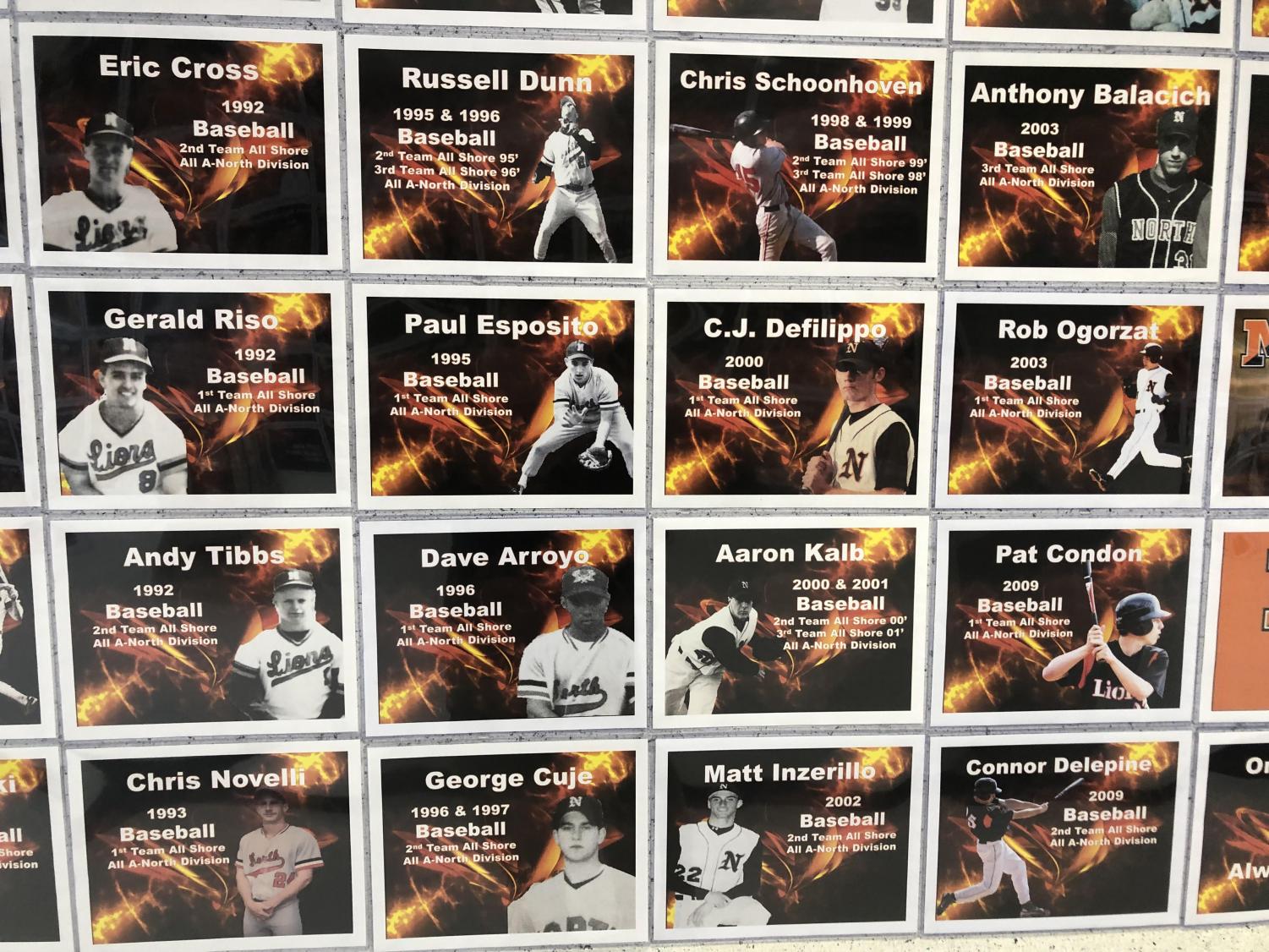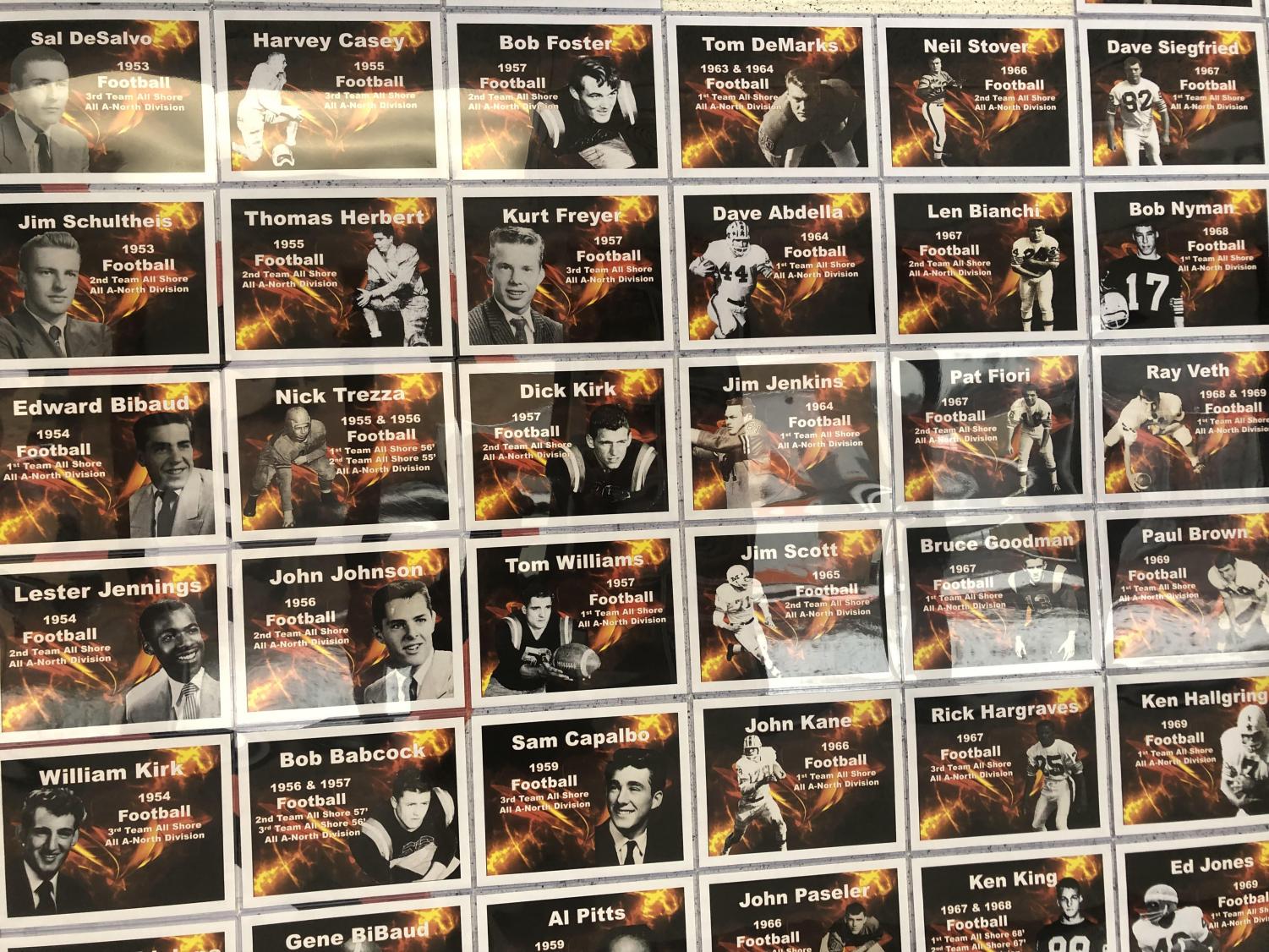 Scala is referring to the Asbury Park Press' annual All Shore Recognition Team for each varsity sport in the Shore Conference. Shortly after, he began to create the graphically designed athletic posters, then framing them, and then mounting them one by one with the help of his Student Government Body. After completing these tedious tasks, Scala explains, "It was definitely a long and growing process, but rewarding at the same time. To see the positive reaction of our students, teachers, coaches, and alumni has been very gratifying." Currently, there are over 800 (8 x 10) posters framed and mounted in the athletic in hopes of continuous growth. According to Scala, the next phase of this beautification process it to touch on the trophy cases and give recognition to all of the championship teams of Middletown North's history.
Scala claims, "As a history teacher, I have really enjoyed researching and learning so much about the history of Middletown North. This process has been very time consuming, but I had a great group of students and some faculty members such as Mr. Felegy, Mr. Laskowitz and Mr. Sedlak that also played a great role in helping this come to fruition". With the hopes of future expansion, North has created an outstanding Hall Of Fame hallway to recognize past athletes and teams. 
This project has also seen the revamping of the display showcases and great events such as the 100 Years of Football in Middletown that was hosted on October 25, 2019.  "Mr. Ray Veth has played such an important role in helping me understand and preserve the history of our wonderful athletes from Leonardo High School, Middletown Township High School and Middletown High School North.  It really is amazing how much deep history and tradition we  have here in Middletown and it is our responsibility as educators/coaches to share that with the next generation of Middletown students" said Scala.  If you have not already checked out the Hall of Champions sports wing, stop down and see the great history that is on display.