Middletown North Lions Football Look to Be The King of the Jungle in 2021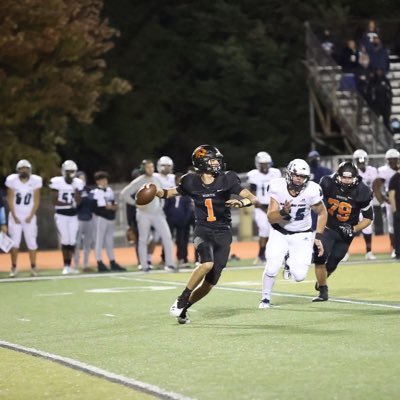 The 2021 Shore Conference Football season has many in Middletown buzzing about the Middletown High School North football team.  The Lions under Head Coach Steve Bush and his coaching staff (Geoff Massimini (Defensive Coordinator/LB/TE); Randy Kalman (WR/DB/Head JV Coach); Justin Bloss; (OL/DL); Justin McGhee (RB/DL); Justin Muller (OL/DL); Danielle Kanski (Athletic Trainer) will implement a variety of plays to keep their opponents off-balanced this season.
The Lions have started their season off with an opening day win versus Freehold Township and tough 29-26 loss to Lacey Township. The Lions have a core group of returning starters that used the 2020 season to develop their skills while playing an extremely difficult schedule.  This group is looking to compete for the Independence Division title and return Middletown North to the NJSIAA Playoffs.
The Lions will use the experience from last year's 1-5 campaign which included losses to four Top 10 Shore Conference teams including Rumson-Fair Haven, Mater Dei Prep, Red Bank Catholic, Middletown South.  The Lions moving to the Independence Division has given them stronger opportunity to win the division with games against Middletown North moves into the Independence Division with Brick Memorial, Brick Township, Howell and Lacey.  According to Coach Bush, he believes that the 2020 season could be used as a valuable experience moving forward this season.
"We got thrown into probably the toughest division in the Shore Conference last year," Bush said in an interview. "Our guys competed through that and learned a lot from it. We need to put that to use this year."
The Lions offense will look to make an impact on the season with eight returning starters.  Those starters are led by impact seniors Brian Haddow and Tommy Giannone.  Haddow, a returning three-year starter, has big play potential and can score at any time. Senior quarterback Tommy Giannone returns after leading the Lions offense last season while throwing for 933 yards and eight touchdowns.  If Giannone is going to have success this season, he has the right offensive line to do it behind.
The Lions feature a great presence along the offensive line including senior tight end Zac Searight (6-5 ft, 225-Lbs), junior Jacinto Lopez (6-5 ft, 247 Lbs) who has been three-year two way starter for the Lions. Seniors Adam Conklin (6-4 ft, 297 Lbs), Connor Clark, Karl Strauch along with juniors Lucas Ainbinder and Michael Subik to round out the line. The Lions hope to be physical up front and believe they have the right group to accomplish this task against their opponents within the Independence Division. The Lions will also lean on seniors Levi Wilson, Lucas Cerbo, David Mason and junior Derek Soto to serve as Gianonne's targets at wide receiver.
The Lions defense will return four starters to Coach Bush's 3-3 stack scheme. The defensive line is led by Jacinto Lopez who is a three-year returning starter at defensive end.  He will be aided by Connor Clark at defensive tackle and junior Peter Dempsey.  The linebacking group features Lucas Cerbo and Colin Devine at outside linebacker and Michael Subik as the middle linebacker. The backend of the defense features Derek Soto and Dave Mason at cornerback, Ryan Demedici and Jack LaBruno working at strong safety, while Brian Haddow has returned as the starting free safety after tallying 54 tackles and two interceptions last season.  Senior Dan Cody will also serve a key role in playing the rover position.  The Lions will look to head into their third game on September 24 when they face off against the Howell Rebels.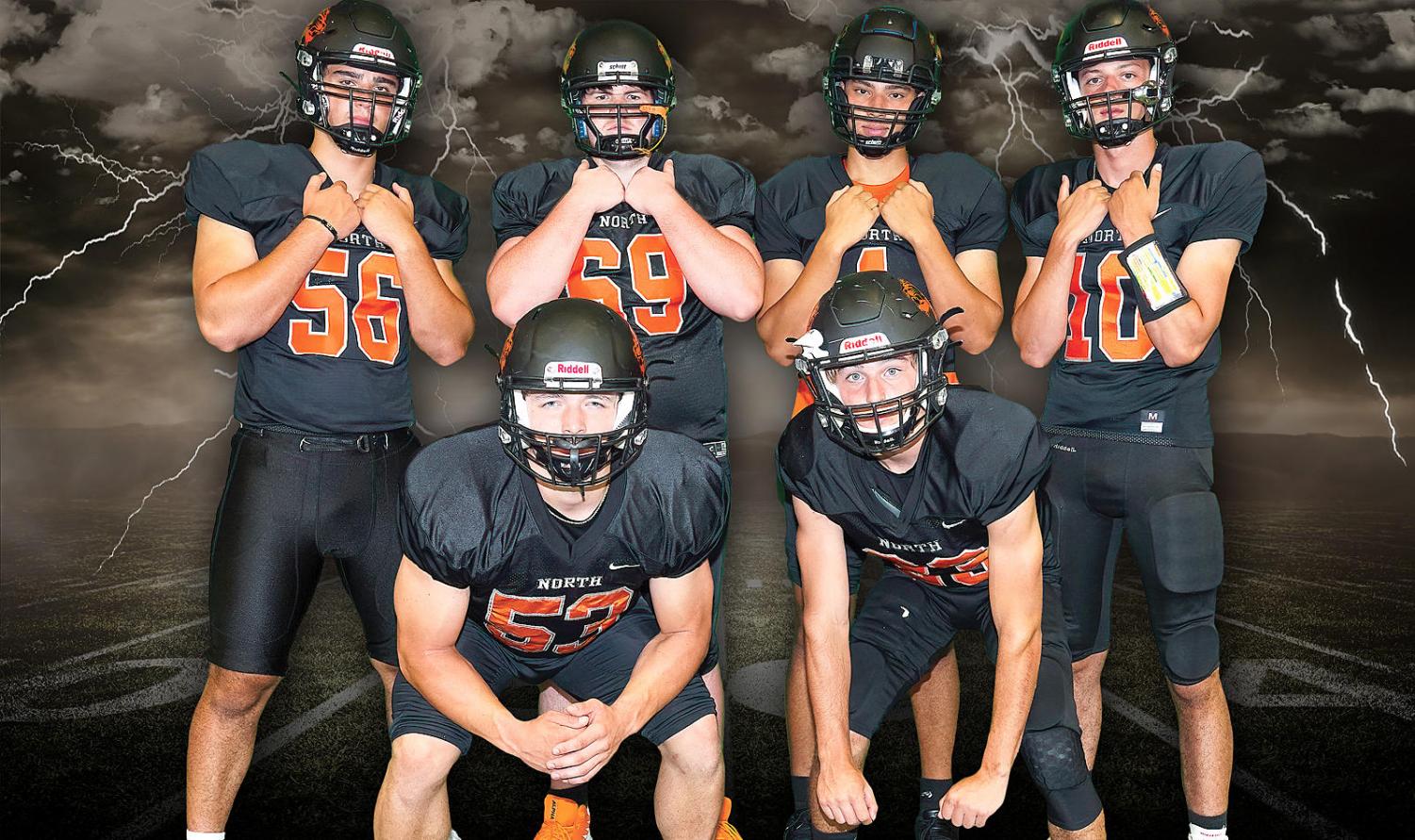 2021 Middletown North Lions Projected Lineup OFFENSE
QB: Tommy Giannone-Sr.
RB: Brian Haddow-Sr.
WR: Levi Wilson-Sr., Lucas Cerbo-Sr, David Mason-Sr, Derek Soto-Jr.
TE: Zac Searight-Sr.
LT: Jacinto Lopez-Jr.
LG: Connor Clark-Sr.
C: Lucas Ainbinder-Jr and Michael Subik-Jr.
RG: Karl Strauch-Sr.
RT: Adam Conklin-Sr.
2021 Middletown North Lions Projected Lineup DEFENSE
DE: Jacinto Lopez-Jr.
DT: Connor Clark-Sr.
DE: Peter Dempsey-Jr.
OLB: Lucas Cerbo-Sr.
ILB: Michael Subik-Jr.
OLB: Colin Devine-Sr.
CB: Derek Soto-Jr.
CB: David Mason-Sr.
SS: Ryan Demedici-Sr., Jack LaBruno-Jr.
FS: Brian Haddow-Sr.
Rover: Dan Cody-Sr.
2021 Middletown North Lions Projected Lineup SPECIAL TEAMS
K: Jack LaRocca-So., Emma Robson-Sr.,Billy Mongeau-Jr.
P: Gavin Halloran-So.
For the entire Football Program Roster, Click the link below:
https://www.maxpreps.com/high-schools/middletown-north-lions-(middletown,nj)/football/roster.htm
2021 MHSN Football Season Schedule
Friday, Sept. 2 – vs. Freehold Township, 6 p.m.
Friday, Sept. 17 – at Lacey, 6:30 p.m.
Friday, Sept. 24 – at Howell, 6:30 p.m.
Friday, Oct. 1 – vs. Brick Memorial, 7 p.m.
Friday, Oct. 8 – at Brick, 7 p.m.
Friday, Oct. 15 – vs. St. John Vianney, 7 pm
Touchdown @HighSchoolNorth Gianone hits Searight! North takes the lead 10-0 with 11:51 left in the 2nd #mtpspride #WeAreMiddNorth pic.twitter.com/4PfpWm6DOZ

— Jesse Herbert (@NorthAPHerbert) September 2, 2021
Touchdown @HighSchoolNorth North leads Lacey 6-0
With 6:43 left in the first! #wearemiddnorth pic.twitter.com/S04XTbqZsE

— Jesse Herbert (@NorthAPHerbert) September 17, 2021