Olivia Kelty & Nico Cerbo are Recognized as 2021 Shore Conference Sportsmanship Recipients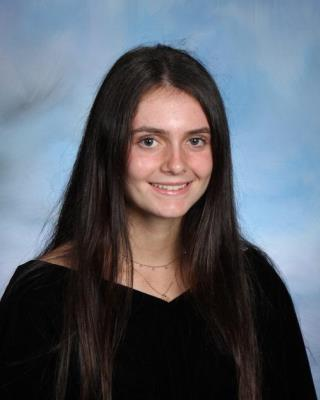 The Shore Sports Network along with with the Shore Conference of High Schools has chosen to honor Middletown High School North senior student-athletes Olivia Kelty and Nico Cerbo as recipients of the 2021 Sportsmanship Award.  Middletown High School North, along with each school in the Shore Conference have selected a male and female student athlete that represents leadership, integrity, respect for others and overall sportsmanship.
Olivia Kelty has had a successful year for the Middletown High School North Track team, winning the Monmouth County Championship and NJSIAAA Group III Title during the 2021 campaign.  Olivia was an excellent choice based on her positive attitude and great team first mentality.  Olivia has been an integral part to the success of the Middletown North Track Program over the past four seasons under Coach Brock Silvestri and will be missed after graduating on June 18.
Nico Cerbo has been one of Coach Matt Sirchio's most recent successful wrestlers, winning 95 matches over the past four years and finishing fourth in the Regional Tournament this winter.  One of the hardest working and most dedicated athletes at Middletown North, Nico has an infectious personality that makes you want to be around him.  Nico is always sporting a smiling, while leading by example in the classroom and within the athletic field of competition.
A total of 94 honorees will be recognized by the Shore Sports Network which will honor the student athletes 68-page publication that will be distributed to each high school and most Jersey Mike's Subs locations in Monmouth and Ocean County.
OceanFirst Bank has also played a vital role in the success of the Shore Sports Network's Awards Program under Central Region President George Destafney. According to Destafney "OceanFirst Bank is proud to sponsor the 94 student athletes who've been identified as those who best represent sportsmanship in their respective sports.  Your character, on and off the field, is commendable.  We're grateful for the example you've set, not only for your teammates, but for all of us in the community."
According to the Shore Conference Athletic Directors, 48 high schools are represented  and the selections are done through a thorough process.
CONGRATULATIONS OLIVIA AND NICO!
Some information including cover photo provided by www.shoresportsnetwork.com