The 2019 Thomas Fette Scholarship Golf Outing is Coming!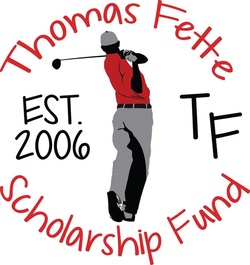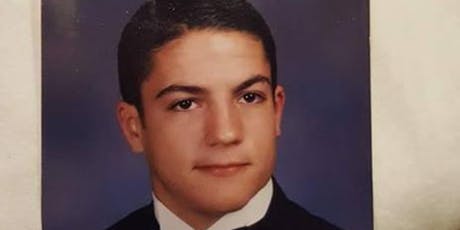 During the end of each school year, Middletown High School North has been responsible for hosting Senior Awards Night.  This event recognizes seniors whom have been awarded with scholarship money that can be applied toward their college fees for their upcoming semester in the Fall.  One of the generous financial packages given is from the Thomas Fette Memorial Scholarship Fund which was established in memory of Thomas Fette who was killed in a tragic car accident on July, 30 2004 in Ashland, Virginia.
Thomas, a 2002 graduate, was well known for his dedication and love for Middletown High School North.  He was involved in many extra curricular activities which included marching band, student council, track and field and serving as the captain of the varsity football team. After graduating from Middletown High School North, Thomas attended Rutgers University and was studying to be a doctor.  Unfortunately, Thomas was taken from the Middletown community too soon, but his memory and core principles live on through the Thomas Fette Memorial Scholarship Fund which was started by The Fette family and some of Tom's closest friends. The scholarship fund is generated each year from events such as the Thomas Fette Golf Outing to assist Middletown High School North students attending college. According to the fund's website, "The first Thomas Fette Golf Outing was held in 2006. The event was, and still is, organized by Thomas's friends to celebrate his life and provide a venue for golfers and non-golfers to gather and enjoy themselves.  It was also formed with the intent of raising money for the Thomas Fette Scholarship Fund, which awards monetary scholarships each year to graduating seniors from Middletown High School North".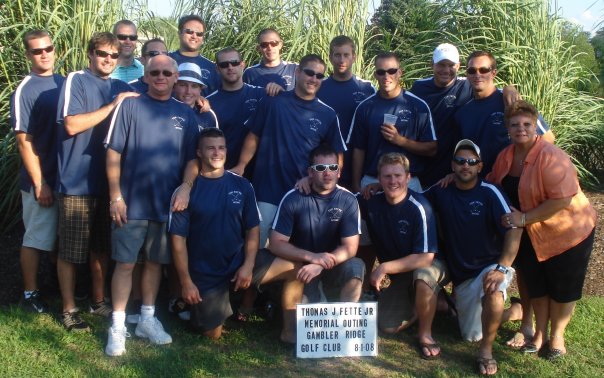 Friday, July 26th, 2019 at Gambler Ridge Golf Course will be the 14th time this event has taken place.  Matt Inzerillo, one of Tom's closest friends has played a major role in organizing this event. "It is going to be a day full of fun! The event will include a scramble golf format with carts, an all you can eat BBQ dinner, refreshments on the course, and prizes for both team performance and individual games of skill. All players also receive a commemorative tee shirt and other surprise gifts" says Inzerillo.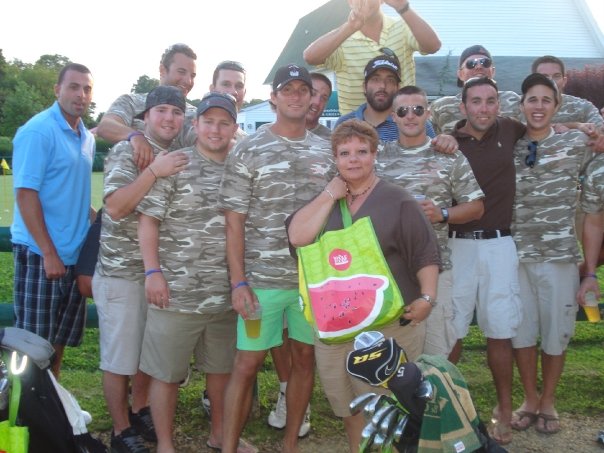 The Fette Family and Tom's closest friends are grateful for the generous donations from participants and local sponsors and have stated that they have been fortunate enough to be able to hold this event each summer and with your continued support, they plan on doing so for many years to come!
For more details check out the links for the Thomas Fette Golf Outing and Memorial Scholarship Fund website:
https://www.thomasfettememorialscholarship.com/
Thanks to all who plan to attend this years event. For those interested in tracking our Outing Leader board, you can at the following link:
Questions?  
Contact the Golf Committee at:
Fette Golf Brochure 2019_DP Edit