Haunted Woods 2022
Middletown High School North hosted the annual Haunted Woods event on Saturday, October 15, 2022 at Tindall Park from 6-10 pm.  The event was a great success and drew in a large crowd as the MHSN Senior Council had a wonderful amount of students conducting the event.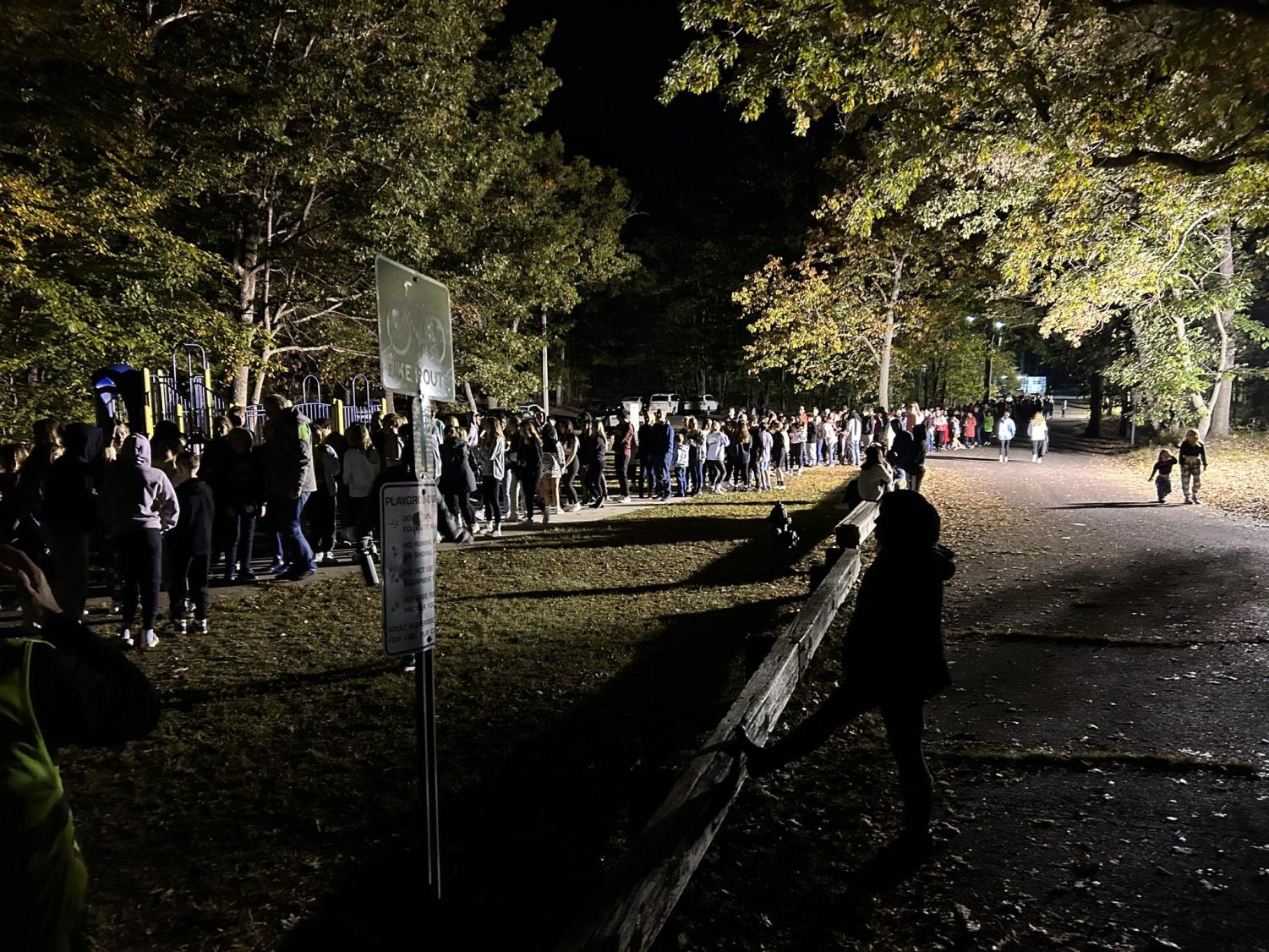 This event serves as the biggest and best fundraiser for the seniors at North each year.  Haunted Woods is primarily run by the Senior class, in accordance with Ms. Kelsey Wilton, Senior Council adviser. In addition, the Junior class assisted as tour guides on the night of the occasion. 
There was no specific theme for the event, but each individual scene pertained to a different trope. Various Halloween characters, movies, and more were featured throughout the woods. With such a spooky atmosphere, it's no surprise that there was such a big turnout.
"People from all over the town of Middletown come to this event," Wilton said.
Congratulations to all on a successful evening! We look forward to the events to come.