Junior Prom 2019 Rocked!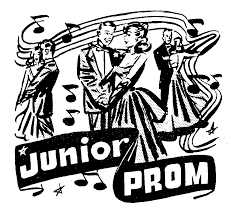 The 2019 Middletown High School North Junior prom was definitely a success! This year's venue was hosted at Branches of West Long Branch.  Upon arrival, students were led to a beautiful garden behind where students were able to take amazing photos with a natural backdrop. Small snacks like crackers and cheese were provided, but students took this opportunity to take many life lasting photos. Soon, students were directed into Branches for an intimate cocktail hour that featured Shirley Temples, soda and water. This provided the perfect opportunity time to catch up with peers and take more photos.
Soon enough, the party room was opened. Students rushed onto the dance floor and immediately had a blast moving to all of their favorite songs. The DJ played popular songs such as "Sicko Mode" by Travis Scott, and everyone seemed to be having a great time with their friends.  It was such a fun time that even teachers joined in on the dancing!
After about an hour, dinner was served and everyone sat at their tables to enjoy the meal with their friends. After dinner, students either went to take more photos at the photo booth or back to the dance floor.  Towards the end of the night, the 2019 Junior Prom King and Queen were then announced.  This year's King and Queen were Tyler Klinsky and Taylor Dorney whom were crowned as the royals of Junior Prom.
Overall, Junior Prom was a lot of fun for everyone! New friends were made, and a lot of photos were have made there way onto social media.  Great job to the students and teachers whom put so much effort into making this event a success.