Middletown North Lions Baseball Preview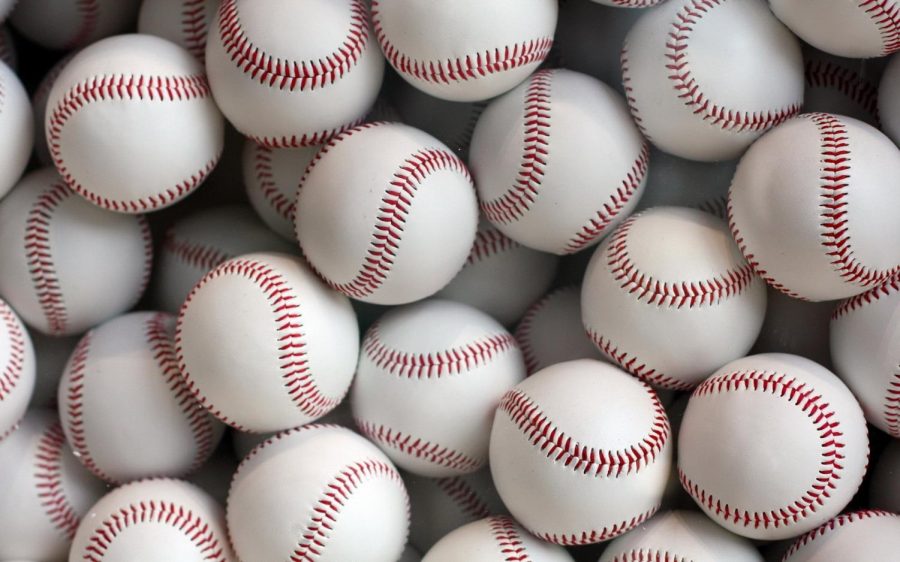 Lion's Roar Staff, Writer
April 3, 2019
The Middletown North Baseball program will be featuring many changes during the 2019 campaign. Besides graduating a large senior class that included Division 1 players, Tyler Ras (Alabama) and Garrett French (Rutgers), the Lions also have a new head coach in Ryan McCabe.  McCabe, a former assistant coach from Middletown High School South will take over for Coach Justin Nathanson, whom stepped down at the end of the 2018 season. McCabe, whom was a 2002 graduate of Middletown North and a 1st Team All Shore selection for the Lions while playing for legendary Coach Rich Veth and Coach Bryan Kernan will look to guide the program in a different direction.
The Lions are considered to be in a rebuild mode as they have lost talented sophomore Danny Frontera to Tommy John surgery and only have three program members returning with varsity experience in Sean Gardiner, Michael Roditis and Ryan Rozinski.  Middletown North will depend heavily on senior Sean Gardiner, who is the only returning player on this year's Middletown North squad with varsity level pitching experience. Junior Ryan Rozinski will also need to step up as a member of the Lions rotation during the current season.  The Lions will also need to develop young talent in order for the Lions to compete in the highly competitive B-North division which features: Wall, Ocean, Neptune, Colts Neck, Red Bank Regional, Matawan and St. John Vianney.
The 2019 Lions will feature many new arrivals to the varsity program including: Andrew Lombardi (Fr., C), Colin Dowlen (So., RHP/3B/1B), Tony Sansone (So., LHP/OF/1B), Dom Scerbo (So., OF/RHP), Tyler Sharkey (So., RHP/UTIL), Kernan Alba (Jr., SS/RHP), Jack Costigan (Jr., OF/C), Anthony Alfano (Jr., OF/INF), Shane Doyle (Jr., 1B), Tyler Kondratiuk (Jr., C/1B), Matt Maguire (Jr., RHP/UTIL), Jantony Rosario (Jr., C/3B/OF), J.J. Schaller (Jr., RHP/UTIL), Richie Wall (Jr., OF/2B), Khaniel Alba (Sr., LHP/OF).
Coach McCabe will look for this young group to establish a nucleus that will hopefully be competitive this year and establish a strong foundation for the 2020 and 2021 campaigns.  
****Update:  The Lions opened up their 2019 season at Neptune on April 2 and suffered a tough defeat by the score of 4-0*******
2019 Middletown High School North Lions Baseball Schedule 
DATE
OPPONENT
TIME
LOCATION
SHARE
04/04

Neptune

3:45 PM
Middletown North
04/06

Marlboro

10:00 AM
Middletown North
04/08

Matawan

3:45 PM
Middletown North
04/10

@Matawan

3:45 PM
Matawan
04/12

@Colts Neck

4:00 PM
Colts Neck
04/16

Colts Neck

4:00 PM
Middletown North
04/18

Red Bank Regional

3:45 PM
Middletown North
04/20

Middletown South

—
Middletown North
04/20

Middletown South

1:00 PM
Middletown North
04/22

@Red Bank Regional

11:00 AM
Red Bank Regional
04/24

@Ocean Township

10:00 AM
Ocean Township
04/26

Ocean Township

10:00 AM
Middletown North
04/27

@New Egypt

10:00 AM
New Egypt
04/30

@St. John Vianney

3:45 PM
St. John Vianney
05/02

St. John Vianney

3:45 PM
Middletown North
05/03

Monmouth

3:45 PM
Middletown North
05/06

Wall

3:45 PM
Middletown North
05/08

@Wall

3:45 PM
Wall
05/09

@Middletown South

7:00 PM
Middletown South
05/15

@St. Rose

4:00 PM
St. Rose
05/17

@Mater Dei

4:00 PM
Mater Dei