Middletown North's #GOLDOUT Unites Against Pediatric Cancer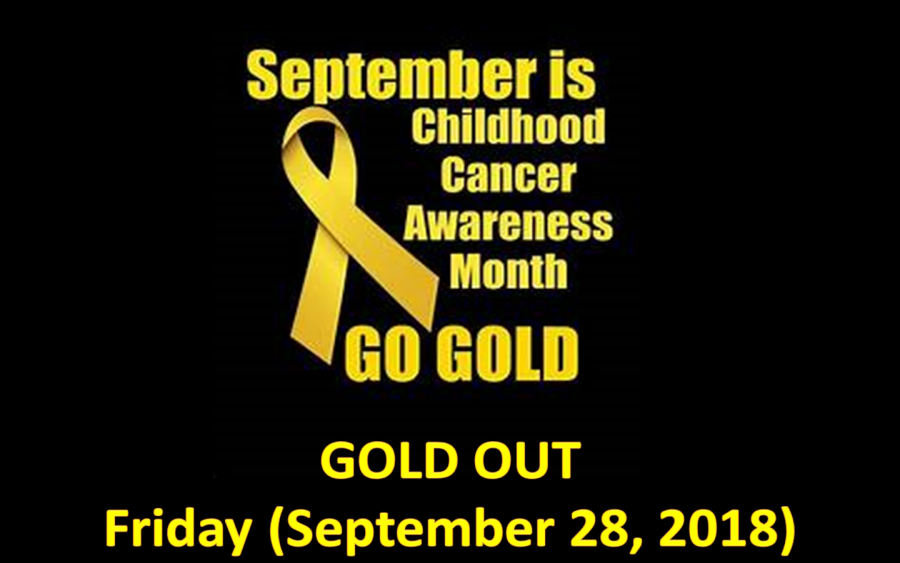 This Friday, September 28th, the Middletown High School North Varsity Football Team will be facing Brick Township High School.  Come and show your support by wearing GOLD! The theme gold comes from supporting Pediatric Cancer. Kortney's Coins For the Cure is a foundation where they raise money for children with cancer. The program helps spread awareness to children with brain tumors, the leading cause of tumor-related deaths with children. They have received donations from schools all around New Jersey, and now, it is Middletown High School North's time to show our support back.
Every September, Middletown North's Civic leadership and Student Government programs host a "gold out" during a varsity football game, and spread an awareness campaign in school.  These programs collect donations and have made a huge impact over the past three years. Any amount makes a difference for these children and the road to finding a cure. Come to the game at 7:00 p.m, be LOUD, be PROUD, and wear GOLD!
For more information on Pediatric Cancer of Kortney's Coins, visit the following websites: