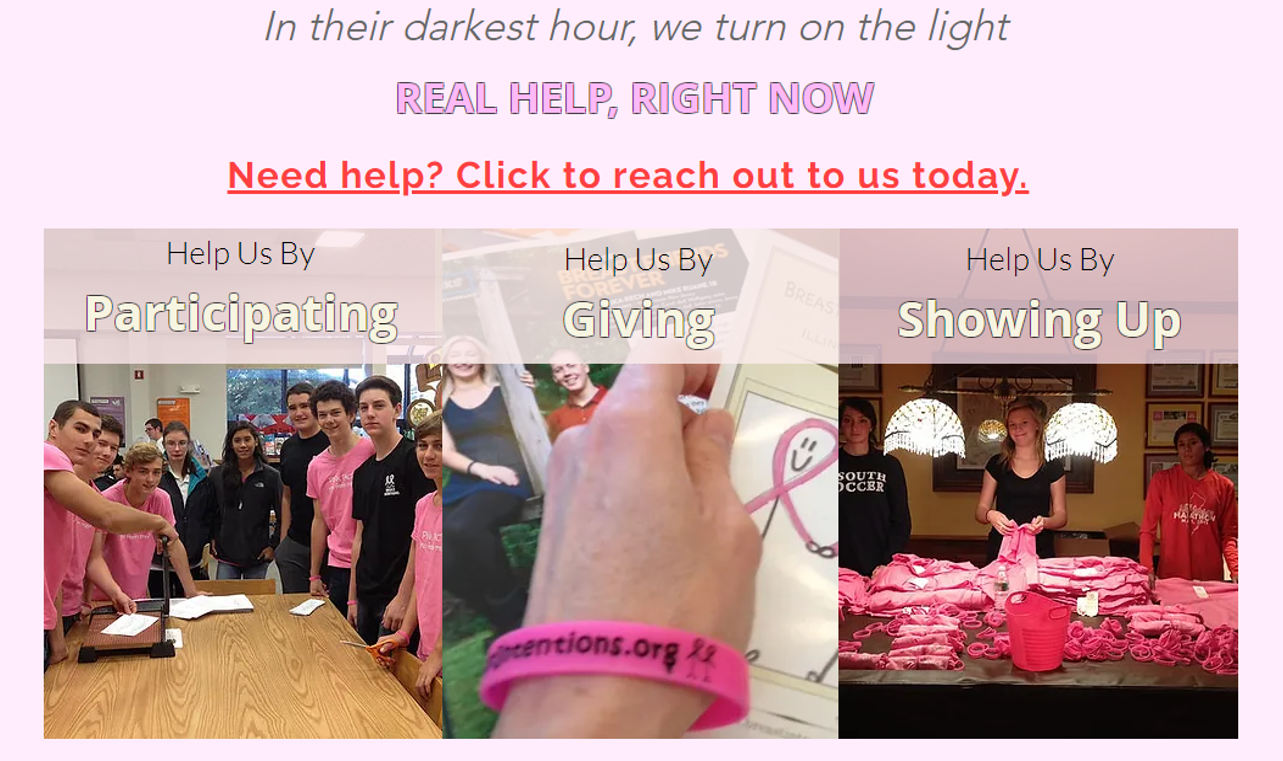 During the month of October, the Middletown High School North Field Hockey Program worked very hard in recognizing Breast Cancer Awareness month.  On Friday, October 13, the MHSN Football team hosted their home Pink Out game to raise awareness for breast cancer, as they usually do each October. During the football game, the MHSN Field Hockey team had a table set up in support of Breast Intentions, a non-profit organization based in Middletown.
Breast Intentions, which began in 2007, is an important organization that raises money and financially supports people and families that are dealing with breast cancer in their lives. It was started and is still currently run by two owners – Erika Rech and Mike Ruane, who are cousins.
The MHSN field hockey team volunteered alongside the Breast Intentions workers at a stand right by the bleachers during the Pink Out game. Donations were collected and money was raised for Breast Intentions to give out to families in need that are struggling with breast cancer. Information was available at the table in regards to what this non-profit organization does to support those impacted by breast cancer.
Last year, in 2022, North's Field Hockey team ran the same stand and successfully collected donations at the game that the volunteers of Breast Intentions were able to give out to those in need of help. Many Middletown community members showed their support by wearing pink and black rubber bracelets that  recognized breast cancer awareness.
The MHSN Field Hockey team is looking for another successful fundraiser during the 2024 seasonand asks that you please consider donating if you would like to, or just checking out the stand to see what it is about.
For more information, click on the Breast Intentions Link