Fanetti, Lions down Eagles 26-15
The Middletown High School North Lady Lions Flag Football team defeated crosstown rival Middletown High School South 26-15 at Arnie Truex field on May 10, 2023.  The Lions were led by senior quarterback Val Fanetti and wide receiver Aimee Tanglao, who connected for three touchdowns to lead them to victory. With the score tied 2-2 at halftime, the Lions saw the senior quarterback spark the the offense for the winning score to Tanglao.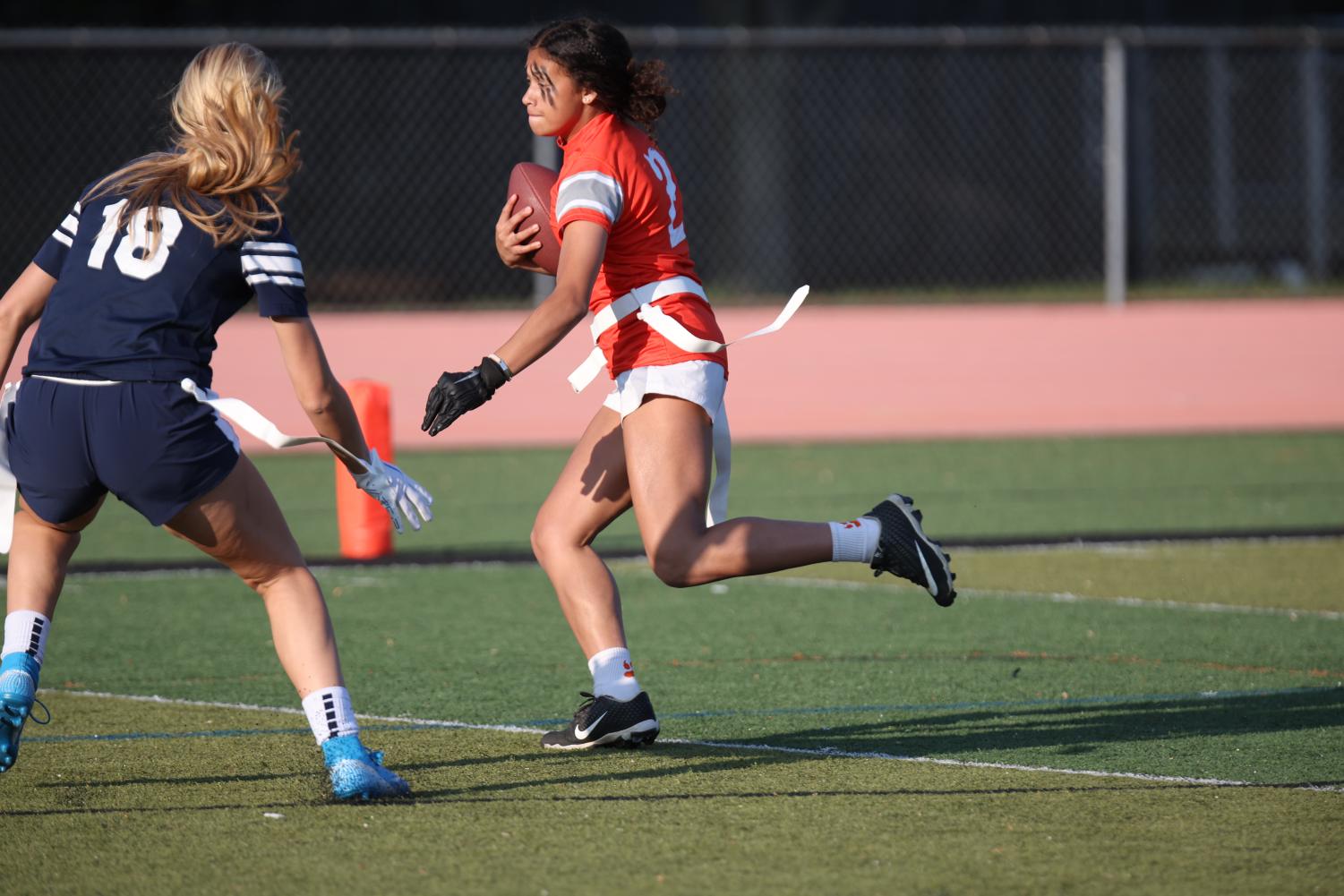 Tanglao was a popular target for Fanetti, picking up numerous first downs and an abundance of points.  The Lions also used Coach Stephen Bush's experience to run a gadget play that turned out to be the play of the game for Middletown North.
The Lions execute a 30-yard jet sweep double reverse touchdown pass from Fanetti to Tanglao. The Lions also saw strong defense from senior Julia Jensen, who had had two interceptions for the Lions in the win.
The Middletown High School North Lions are currently ranked #1 in the Shore Conference and are the ROAR OF THE SHORE!
Cover photo via Kevin Prefer
Video footage courtesy of Jersey Sports Zone