Dominant Boyce leads Middletown North to shutout at Unterstein Invitational
Original Story By Bill Evans | NJ Advance Media for NJ.com
Thirteen starts for sophomore Madilynn Boyce.
Thirteen games with double-digit strikeouts.
Thirteen wins for the Middletown North softball team.
The Lions improved to 13-0 with Boyce in the circle on Saturday, defeating Toms River North, 6-0, in their own 3rd Annual Rick Unterstein Invitational. Colts Neck is 14-3 overall as the right-hander missed 10 days with an injury, a period it lost three games by the mercy rule.
"I'm doing great, feeling good," said Boyce. "I was frustrated not being able to play. Being an athlete it's hard not playing, but my team had my back."
On Saturday, Boyce held the Mariners to one hit and struck out 15 while walking three batters. Even missing three games, Boyce has 193 strikeouts on the season.
The right-hander can beat a team with physics-defying spin but her plan against Toms River North was to over-power hitters with high, hard heat at the top of the zone and inducing swings and misses off her riser.
"I don't know if she's totally back yet, but we're getting there," said Middletown North coach Chris Hoffman. "The tough schedule we play helps us but hurts because she has to throw every day. She needs rest, but having a day off she's fine.
"Madilynn always gives her all, but she knew this was a big day for us and I think she had a little extra oopmh. She wanted to do well for our school, our community and (the Unterstein) family."
In pitching her sixth shutout of the season, Boyce didn't need much help but the Lions chipped away, scoring runs in four different innings. Freshman Brianna Soto was 2-for-3 with a double, walk and two RBI, while Boyce helped her own cause with a pair of hits, including a double.
"Soto's a freshman getting used to varsity pitching, and when you're 14 years old facing 18-year-olds, it takes you 10, 12, 15 games to get going and she's going now," said Hoffman. "We expected this out of her, and it's happening."
Boyce was the No. 2 pitcher last year but pitched 63 innings behind senior Mallory Shevlin, who led the Lions to the sectional championship game. Now it's her time.
"Last year, Mal pitched great, and I was there when she needed me to come in," said Boyce. "I have a good thing to follow up to with (former North pitchers) Mallory Shevlin, Malori Bell and Riley Kernan. I came in with confidence, but I can't do it without my team."
Bell pitched Middletown North to the state title in 2019 and finished her career with 1,000 strikeouts. Boyce admitted replicating the state-title run is a goal this year – and since the Lions haven't lost with her in the circle a likely attainable one.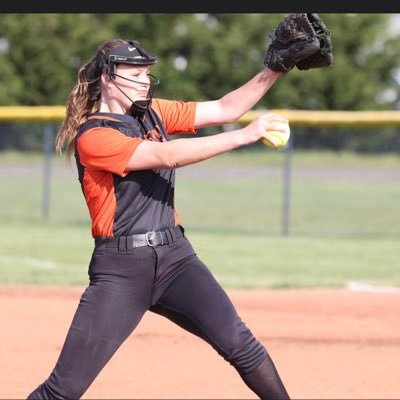 "Malori struck out a bunch of kids differently, she had it figured it out, she used more of her pitches, all four or five," said Hoffman. "Sometimes Madilynn only needs two pitches, and she has a better changeup than Malori. The good thing for us is they have the same mindset and drive to do well.
"Malori calls Madilynn all the time, and Madilynn watched her play college ball down in Virginia. Malori Bell wants Madilynn Boyce to do better than she did in high school, which is pretty cool.'
The win came on a special day for the program which honored long-time teacher and coach Rick Unterstein with his family in attendance.
"He was an assistant coach here before I got here, and my first year teaching six years ago, me and him team-taught a class together and were in the same room half the day teaching environmental science together," said Hoffman. "When I got here, I didn't know anybody, and he made me feel like I'd been here forever. We became tight and I found out he liked softball, his daughters played softball at Middletown South, and I begged him to come out of retirement to coach but he told me he was done, though he would come to all our games.