Love For Luca 5K to be Hosted by MHSN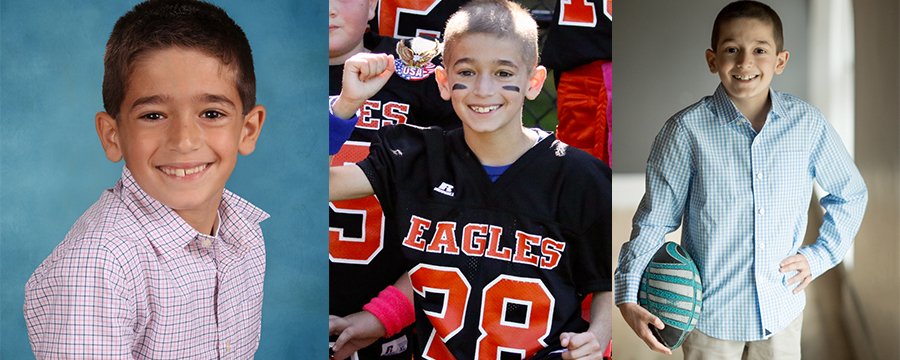 All information provided by: https://runsignup.com/Race/NJ/Middletown/LoveforLuca5KRun
The Love for Luca 5K Run/Walk will take place on Sunday-September 24, 2023 at Middletown High School North in honor of Luca Iacono.  On October 30, 2008, an incredible force entered this world: a boy by the name of Luca Iacono.  As a resident of Middletown, NJ, he attended Harmony Elementary School, where he was a bright, loving, witty child with a passion for family, friends, and sports.  A multi-sport athlete, he excelled at football, and dreamed of becoming a running back for his favorite team, the NY Giants.  When Luca was in third grade, he was diagnosed with Alveolar Rhabdomyosarcoma, a rare form of cancer that begins in the soft tissue structures of the body.  Even during his cancer treatments, he exuded strength and grace, and would continue to find joy and passion in time with his loved ones and on any sports field.The world heartbreakingly lost this energetic, passionate boy in November of 2019.
To honor his memory, please join us for the second Love for Luca 5K Run/Walk and Kids Fun Run, which will be held on September 24, 2023, at Middletown North High School to celebrate the life of this remarkable boy with an athletic endeavor that he would have loved and excelled at.  All of the proceeds from this race will be given to a local non-profit organization, Infinite Love for Kids Fighting Cancer, whose purpose is to assist with fulfilling pediatric cancer treatment research grants while also providing emotional and financial aid to children and families who are undergoing cancer treatment.  Infinite Love was a tremendous support to the Iacono family, and we are honored to be able to fundraise for their incredible organization.  With less than 4% of the federal budget for cancer research being dedicated to childhood cancer, it is important that we chose an organization that provides the medical community with the funds to help these children live to see their dreams fulfilled.
From Luca's obituary: "He was wise beyond his years and taught those around him not to waste a single moment, to always smile, be happy, and that life was a gift not to be wasted."  Come join us on September 24, 2023 to celebrate Luca's remarkable spirit and raise much-needed funds for Infinite Love!
For more information, please visit: https://runsignup.com/Race/NJ/Middletown/LoveforLuca5KRun
Event: 5K Run/Walk (timed)
Participants will be guaranteed a T-shirt if signed up by 9/5/2023.
Awards will be given to:
Overall First Place Male and Female
Awards will also be given for 1st, 2nd, 3rd Place for the following age groups:
0-9 | 10-19 | 20-29 | 30-39 | 40-49 | 50-59 | 60-69 | 70+
For the safety of all runners and walkers, no furry friends please.
Start Time: 9:00am EDT
Price: $35.00 Race Fee + $3.10 SignUp Fee
Registration: Price increases to $40.00 after June 16, 2023 at 11:59pm EDT