North vs South: Hockey Teams Set to Meet in State Quarterfinals
For the first time since scholastic ice hockey was established in Middletown, High School North and South will meet in the state tournament following their respective opening round victories.
After falling behind by a goal in the opening period of the Feb. 23 meeting with Mahwah, a pair of second period goals by Lucas Campos and Justin Ferlanti made a 2-1 winner out of the Eagles. Zander Barquero stopped 12 of 13 shots in the win.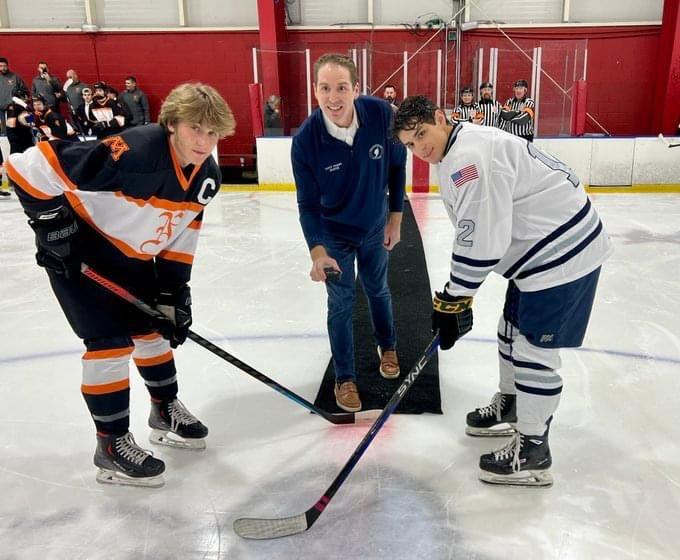 The Lions margin of victory was much wider with a 10-0 triumph over Montville. Andrew Gross led the way for High School North with four goals, while Thomas Baron, Jimmy Mullarney and Joseph Wall each scored twice. Luke Chrzan registered the shutout by stopping all 10 shots faced.
The second-seeded Lions will host the seventh-seeded Eagles on Monday, Feb. 27 at the Middletown Sports Complex. The puck will drop at 6 p.m.