MHSN Girls Bowling Still Rolling
The Middletown High School North Girls Bowling team heads into their 2023 postseason season in full force! The team has roared to a 7-0 match record under Head Coach TiffanyKenney and consists of ten girls.  The Lions roster includes: Maya Sabatino, Reyna Lopez, Bethany Weise, Gabby Dowlen, Juliana Stone, Molly McCabe, Emma Merritt, Paige Peyton, Aidan McKenna, and Xana Carter.
The team is currently 33-3 in game play and have won every single match so far! As of right now, they have played the schools: Monmouth, Middletown South, and Red Bank Regional. Their biggest rivalry is against Middletown South and it is known to get very competitive.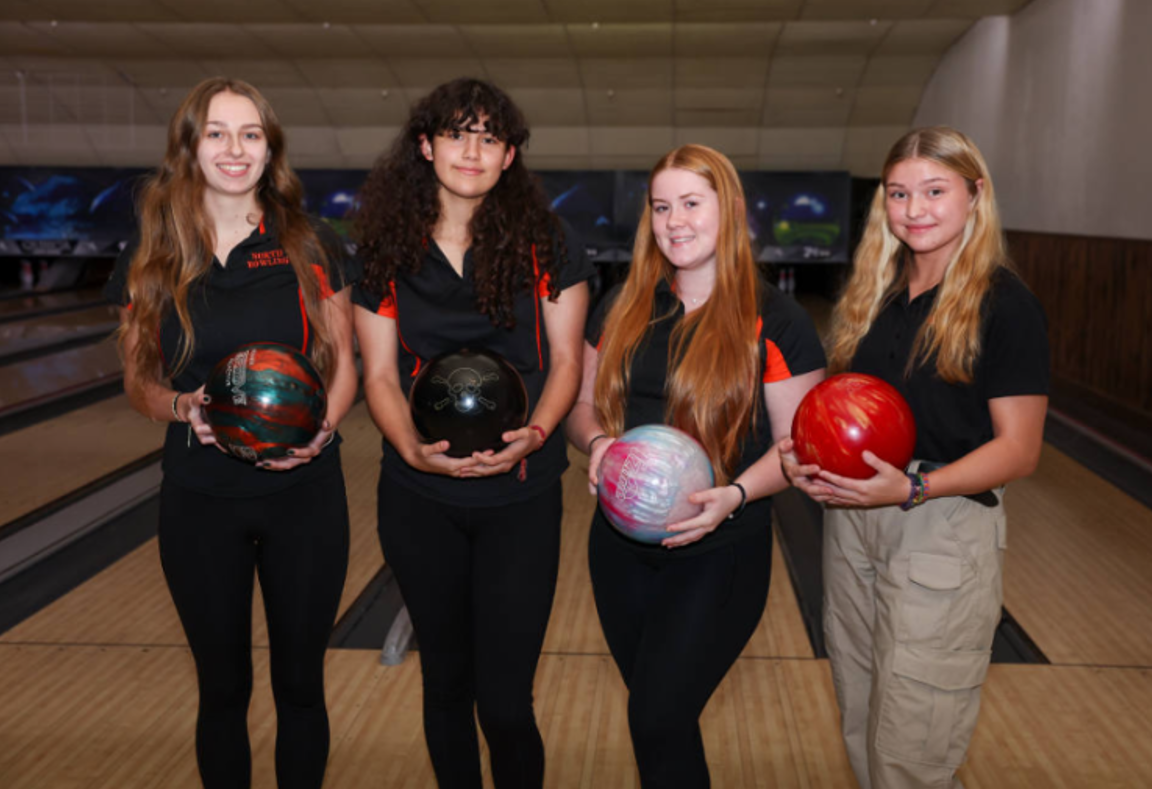 The Lady Lions have just competed in the a Monmouth County Tournament on January 20th in which they finished in 3rd place. They also have qualified for the team Shore Conference Tournament which is where only the top two of each division qualify.
The NJSIAA State Tournament will begin in February and the Lions will look to make their mark. This is quite an accomplishment for the team and they should all be very proud of themselves. Juliana Stone holds an average of 155 which is the second highest average in the division. She is currently on par to qualify for the SCT individual tournament. To finish, the team's next game is January 24th. Show your support for girls bowling!