Hockey in Middletown Promote Helping Kids with Cancer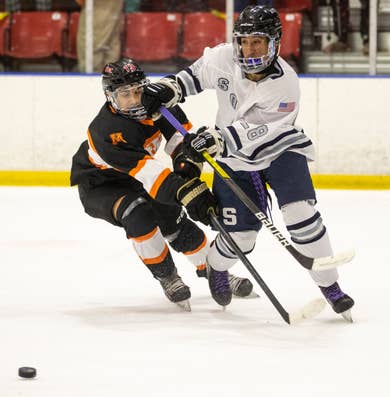 The Middletown High School North and Middletown High School South Varsity Hockey programs are promoting their "Help Kids with Cancer" initiative!  Hockey in Middletown proudly presents The President's Cup (Middletown North vs. Middletown South Junior Varsity Ice Hockey) on Thursday 1/5/2023.  The game will start at 5 pm at the Middletown Sports Complex.
It is also the first of three Pediatric Cancer Awareness Nights, sponsored by Hockey In Middletown, to benefit Infinite Love For Kids Fighting Cancer in Loving Memory Luca Iacono. Thanks to our community's generosity, we have already raised $10,840 and we want to keep it going.
Click on the link below to donate and come to the game to cheer on Middletown North.  The game is considered a Gold Out Event in which all fans are encourcaged to wear gold colored clothing. Admission is FREE for the President's Cup and we hope to see you there.
#ForeverLucaStrong
https://www.flipcause.com/secure/cause_pdetails/MTczMzcy
Cover photo via app.com