Lions Football Roar to 3-1 Start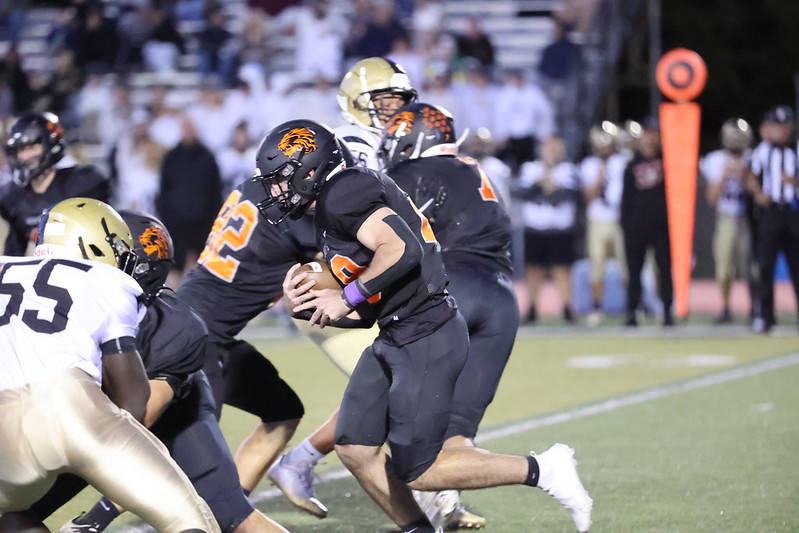 The Middletown High School North Football Program has been on a roll since their opening day loss to a tough Manalapan High School team by a score of 14-3.  Since opening night, the Lions have won three straight games, including their most recent 17-0 victory over Southern Regional High School.  Over the past three games, the Lions have defeated Central Regional (21-14), Lacey (28-10) and Southern Regional (17-0).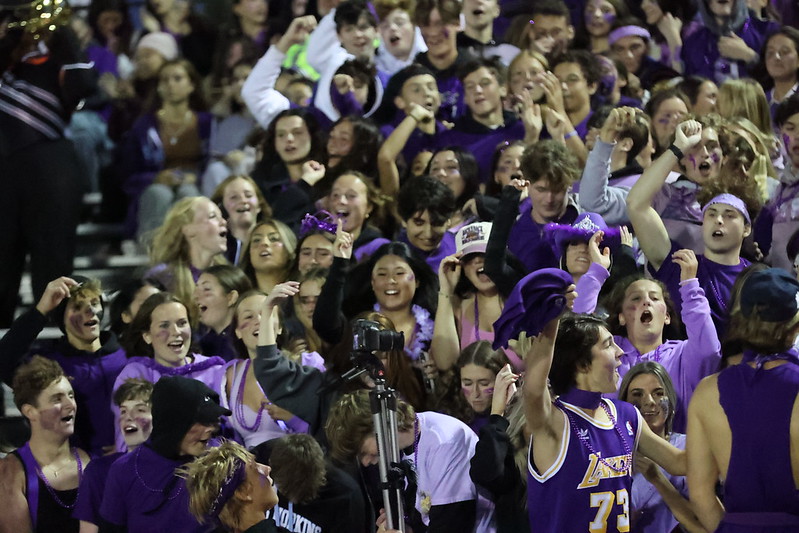 The Lions' most recent victory came this past Friday night, when Middletown High School North hosted a "Purple Out" in which the entire student body could be seen as a giant wave of color, including painted faces and dyed hair.  With the crowd pumping, the Lions matched the energy level and did not disappoint.  
The Lions had strong rushing performances from tailbacks James Barnao and Neno Morgan-Acker, who each had touchdown scores. The Lions also received a 37 yard field goal from kicker Ian Poole-Morgan who cut through a tough wind.
The Lions defense posted their first shutout of the season and saw strong plays from Seniors Jack Lopez, Peter Dempsey, Derek Soto and Rich Grabowski.  The Southern Regional Rams were held to under 100 yards of total offense in the loss.
The Lions defense helped set up their offense as a forced fumble and recovery led to a short touchdown run by James Barnao.  The defense suffocated Southern's triple option attack all night, featuring pressure that also led to a Derek Soto interception.
The Lions will have their bye during week 5 and will host Long Branch on October 7, 2022 at 7:00 PM.  The Lions crowd will be in full force as this game will be featured as a "Pink Out" in recognition of October's Breast Cancer Awareness Month.
Special Thanks to Kevin Prefer and the MHSN Student Government for photo and video content.
LET'S GO LIONS!!! MIDDLETOWN NORTH GOES UP 7-0 vs SOUTHERN IN THE 2ND QUARTER WITH JAMES BARNAO BULLING INTO THE ENDZONE. @HighSchoolNorth @Mr_KCullen @NorthAPHerbert pic.twitter.com/OqYWpnPeTS

— MHSN Student Gov (@MHSNStudentgov) September 23, 2022
Ian Poole Morgan makes it 10-0 Lions with 10:04 left in the 4th quarter vs Southern Regional. @HighSchoolNorth @Mr_KCullen @NorthAPHerbert pic.twitter.com/Dwrp5oRmtA

— MHSN Student Gov (@MHSNStudentgov) September 24, 2022