Middletown North Tennis 2022 Season Preview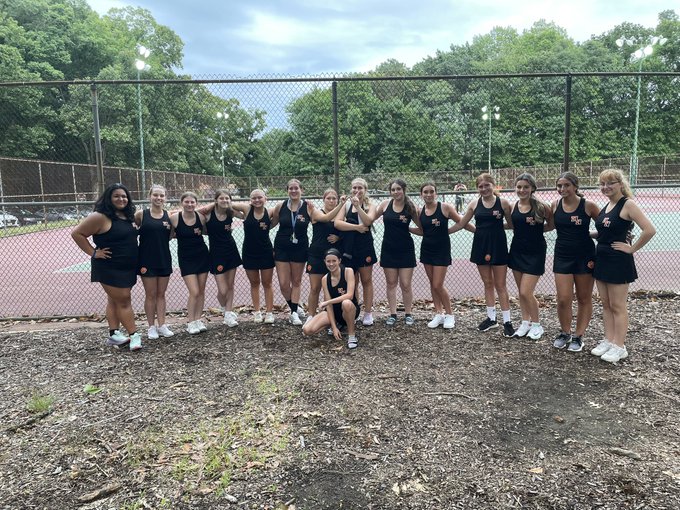 The 2022 Middletown High School North Girls Tennis team is looking to have a strong season under Head Coach Christine Kenny. This year's Lady Lions are led by captains Bethany Weise and Victoria Walker.
Coach Kenny believes that this year's team is driven and will be highly competitive. "We are very excited for our season this year! Our motivation this year is great, and everyone is excited to see where the season takes us" said Kenny.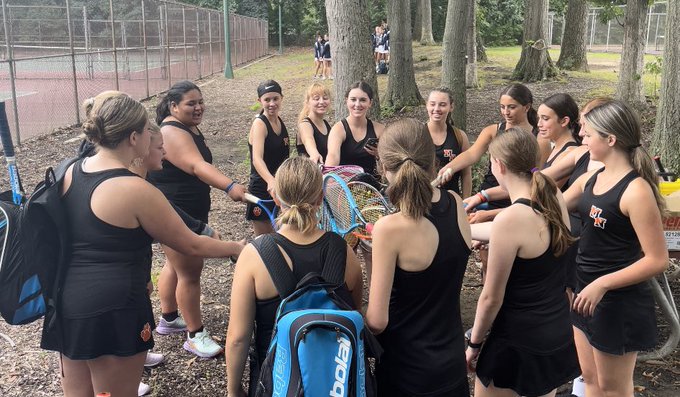 The Lions will lean on a variety of talent to compete in the A-North Division during the fall season. The Lions roster is comprised of 1st singles- Bethany Weise, 2nd singles- Paige Peyton, 3rd singles Victoria Walker, 1st doubles- Gabriella Dowlen & Caitlin Mahoney, 2nd doubles (A)- Isabel Kobilas & Caroline Prince, 2nd doubles (B)- Aidan McKenna & Sydney Lehotsky.
The Lady Lion alternates are Ilyana Kunzer, Emma Gomez, Julia Lahham, Ava Gonzalez, Bella Brucato, Giada Santino, Jessica Berenger.
The Lady Lions have been off to a great start with a 2-0 record including victories over Howell and Red Bank Catholic. The Lions have outscored their opponents by a score of 7-3 in match play.
2022 MIddletown North Lady Lions Tennis Schedule
AWAY
09/07
HOWELL
HOWELL HIGH SCHOOL
3:45 PM
W 3 – 2
HOME
09/08
RED BANK CATHOLIC
TINDALL PARK
3:45 PM
W 4 – 1
AWAY
09/09
WALL
WALL HIGH SCHOOL
3:45 PM
– –
HOME
09/12
FREEHOLD BORO
TINDALL PARK
3:45 PM
HOME
09/14
MANALAPAN
TINDALL PARK
3:45 PM
AWAY
09/15
MIDDLETOWN SOUTH
NORMANDY PARK
3:30 PM
HOME
09/19
FREEHOLD TOWNSHIP
TINDALL PARK
3:45 PM
HOME
09/21
MARLBORO
TINDALL PARK
3:45 PM
HOME
09/23
HOWELL
TINDALL PARK
3:45 PM
AWAY
09/28
FREEHOLD BORO
FREEHOLD BORO HIGH SCHOOL
3:45 PM
AWAY
09/29
FREEHOLD TOWNSHIP
FREEHOLD TOWNSHIP HIGH SCHOOL
3:45 PM
AWAY
09/30
MANALAPAN
MANALAPAN HIGH SCHOOL
3:45 PM
AWAY
10/03
MIDDLETOWN SOUTH
TINDALL PARK
3:30 PM
AWAY
10/07
MARLBORO
MARLBORO HIGH SCHOOL
3:45 PM
HOME
10/11
MONMOUTH REGIONAL
TINDALL PARK
3:45 PM
AWAY
10/12
SHORE REGIONAL
SHORE REGIONAL HIGH SCHOOL
3:45 PM