The G.O.A.T. is Gone-Tom Brady Announces Retirement
Tom Brady, who is arguably the greatest quarterback and football player of all time, has retired from the National Football League after 22 seasons and seven Super Bowl victories. The Tampa Bay Buccaneers quarterback and former New England Patriots legend officially announced his retirement from the NFL on Tuesday February 1 after saying he will no longer make that "competitive commitment."
According to Tom Brady's official Twitter page (https://twitter.com/TomBrady), Brady released a personal statement explaining that this decision which had been speculated by the media for over a week to leave football after more than two decades of success came down to his ability to commit "100%" of himself to the game.
According to Brady's statement, "I have always believed the sport of football is an 'all-in' proposition – if a 100% competitive commitment isn't there you won't' succeed, and success is what I love so much about our game. There is a physical, mental, and emotional challenge EVERY single day that has allowed me to maximize my highest potential. And I have tried my very best these past 22 years. There are no shortcuts to success on the field or in life."
Brady was able to leave the game at the age of 44 years old, which is remarkable in itself. The other amazing thing is that Brady had one of his best statistical seasons in which he threw 43 touchdown passes ranking him first in the NFL. Brady also led the National Football League in passing yards with 5,316 and completions with 485 completions. Besides Brady's elite individual performance, he also led his Tampa Bay Buccaneers to 13 wins, an NFC South Division Championship and a Wild Card Round Playoff win versus the Philadelphia Eagles. Brady's strong 2021-22 campaign has him possibly in a position to earn his fourth Most Valuable Player Award. This all to culminate his two year career with the Bucaneers, which included a Super Bowl LV championship.
All of Brady's success with Tampa Bay cannot distract from his amazing accomplishments from the first twenty years of his career with the New England Patriots. From 2000-2020, Brady won six Super Bowls with the Patriots (XXXVI-2002), (XXXVIII-2004), (XXXIX-2005), (XLIX-2015), (LI-2017) and (LIII-2019). During that span, Brady earned five Super Bowl MVP awards and three regular season MVP awards. His career will probably never be repeated and speaks to the consistency, desire and determination that Tom Brady played with during his football career.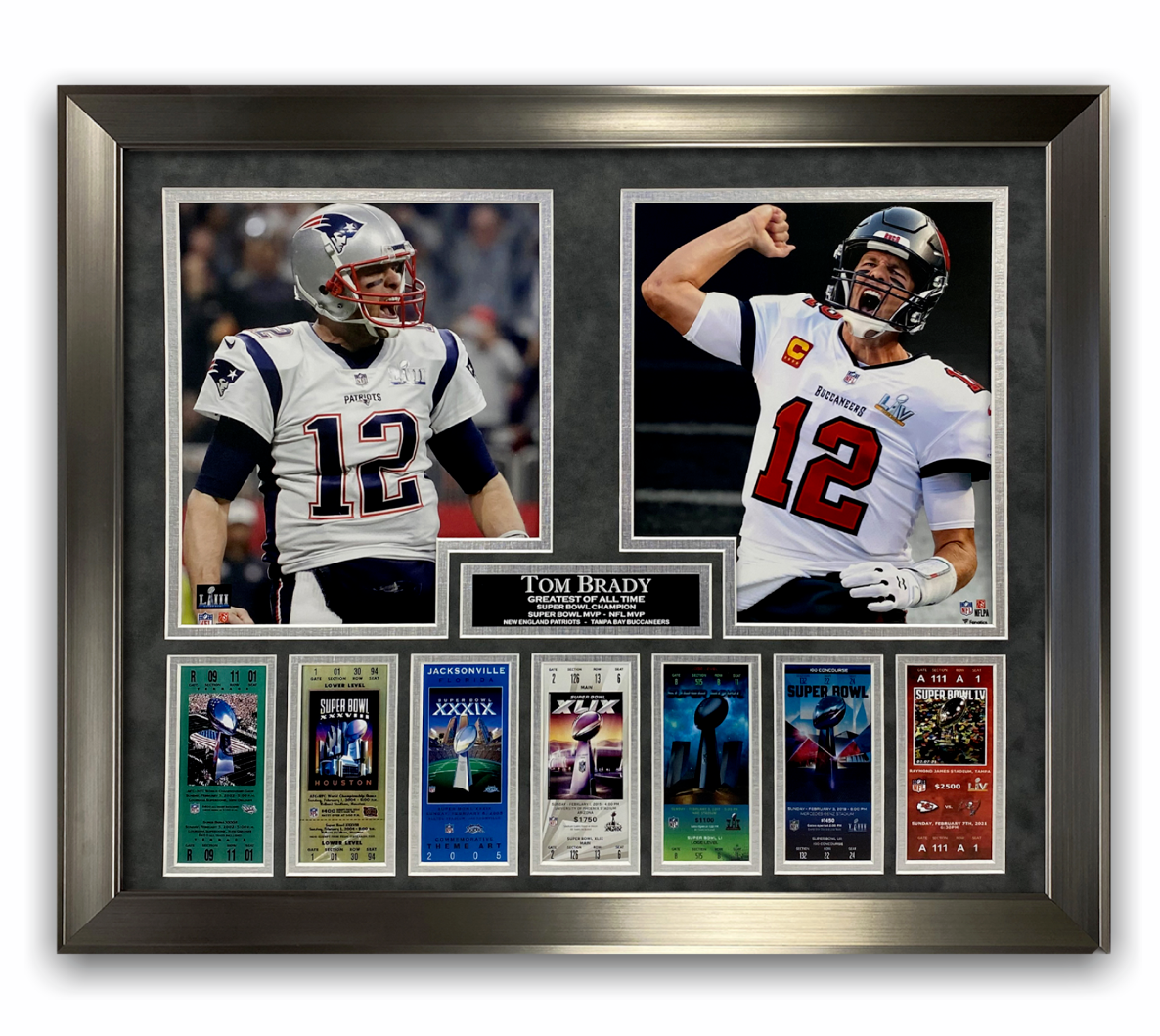 As the 2021-22 NFL season comes to an end, it would be a disservice to not reflect and recognize a period of gretaness that sports fans were able to witness. According to NFL Commissioner Roger Goodell, Brady has left a lasting impact on the game of footbal, but also sports.
"Tom Brady inspired fans in New England, Tampa and around the world with one of the greatest careers in NFL history. It has been a privilege to watch him compete and have him in the NFL. We thank him for his many contributions to our game and wish Tom and his family all the best in the future." said Goodell.
From all football and sports fans around the world, THANK YOU TOM BRADY!