Lady Lions Basketball Looking to Heat Up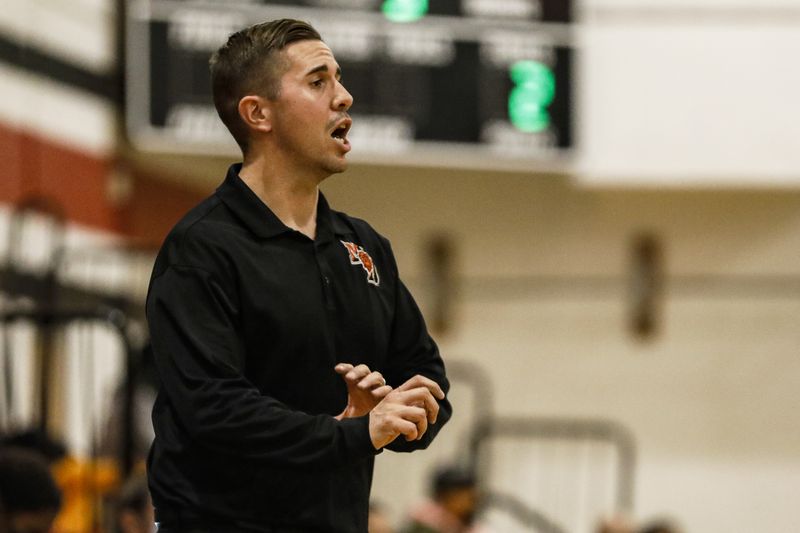 The Middletown High School North Lady Lions Basketball Program is looking to build off of last year's 7-8 mark under third year Head Coach Justin McGhee.  The Lions have gotten the 2021-2022 season off to a tough start with a 3-5 record in the competitive Shore Conference Class B North Division.
However, the Lions are optimistic that they are close to going on a run in preparing for the playoffs at the end of the season.  The Lions opened their season with victories over Mater Dei and Jackson Liberty, but losses to Marlboro and Shore Regional put their season mark at 2-2.
The Lions recovered with a 62-60 victory over Rancocas Valley in the Blue Devil Holiday Tournament, but lost three tough games over the past week to Wall (42-29), Colts Neck (39-31), and Neptune (42-35).
The Lions will lean on the leadership of Seniors Ronnie Brucato who leads the Lions with 10 steals on the year, Christina Dowd (18 points), Alexa Fernandez (38 points), Victoria LaMalfa (25 rebounds), Brittney Lennino (12 points), Olivia Mazzaro and Patricia Walsh (47 points and 62 rebounds).  The Lions have also mixed in the underclassmen for key contributions from junior Charlotte Memon, who leads the Lions with 96 points, Aimee Tanglao (18 points) and freshman guard Emily McCarthy.
The Lions will take on B-North Division leader and Shore Conference power house St. John Vianney on Friday January 14.  Although a steep task, this game could provide the spark the Lions need to go on a roll during the final two months of the season.
All Photos via: Scott Faytok | For NJ Advance Media
2021-2022 Middletown North Lady Lions Remaining Schedule as of 1/13/22
DATE
OPPONENT
TIME
 
1/14
vs. St. John Vianney
5:15 pm
Pre-Game
1/15
vs. Notre Dame
11:30 am
Pre-Game
1/18
vs. Freehold Borough
5:15 pm
Pre-Game
1/20
@ Middletown South
5:30 pm
Pre-Game
1/22
@ Manalapan
8:00 am
Pre-Game
1/25
@ Red Bank Regional
TBA
Pre-Game
1/28
vs. Colts Neck
5:30 pm
Pre-Game
1/30
vs. Union

In-Season Tournament

TBA
Pre-Game
1/31
vs. Neptune
5:15 pm
Pre-Game
1/31
vs. Neptune
5:15 pm
Pre-Game
2/3
@ St. John Vianney
TBA
Pre-Game
2/8
vs. Freehold Borough
5:15 pm
Pre-Game
2/10
@ Central Regional
5:30 pm
Pre-Game