Middletown North's Shilique Calhoun Looking to Win Super Bowl with Reloaded Patriots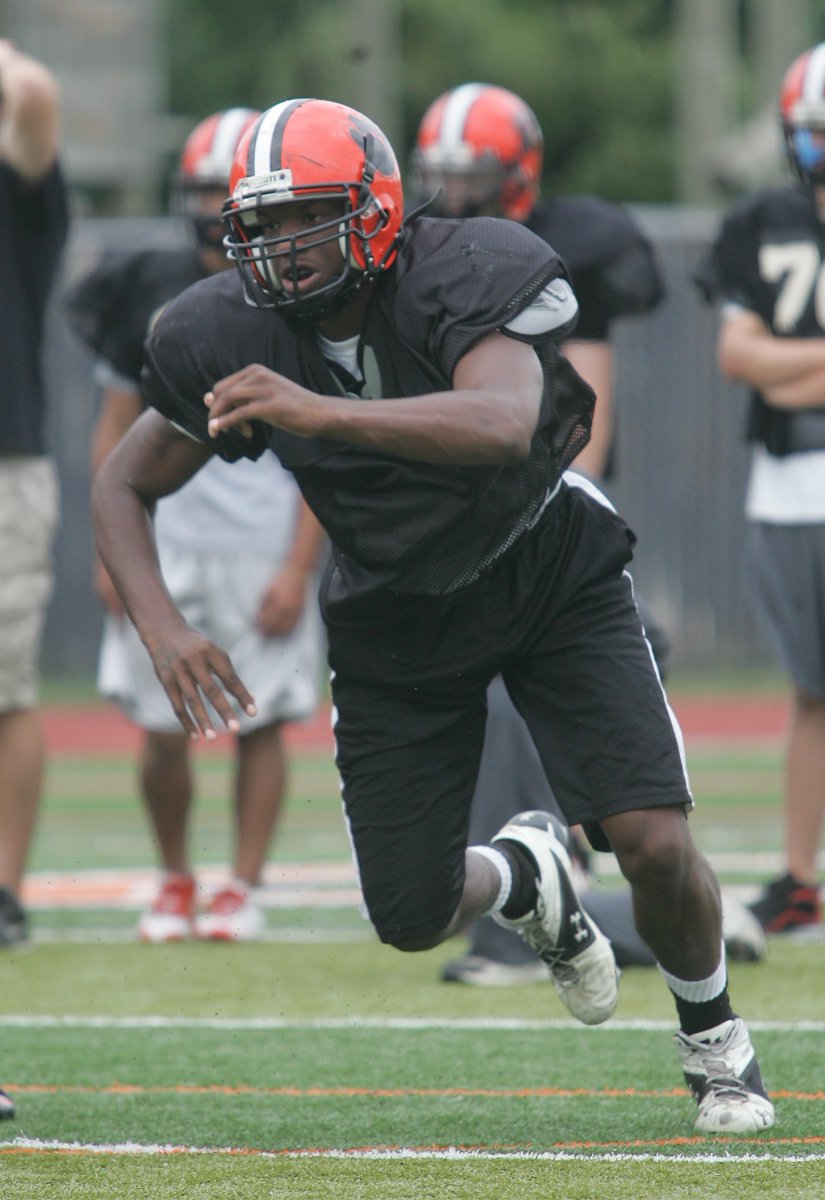 Shilique Calhoun, one of Middletown High School North's most historic athletes is continuing to pursue his dream of being a star in the National Football League.  Since being ranked among the nation's top defensive ends and tight ends coming out of high school, Calhoun has continued to be successful at every stop along the way.  Calhoun who was a three-year starter for Coach Joe Trezza during the 2008-2010 campaigns played both offense and defense for the Lions.  While in high school, Calhoun was recognized as a 2010 A-North All-Division Team selection at tight end and as a third-team All-Shore Conference member by the Asbury Park Press. During his three years as a varsity starter, Calhoun started to get recognized by major college programs throughout the country.
The ironic part of the story is that Shilique did not start to play football until his freshman year when Coach Joe Trezza ran into him at the Middletown High School North weight room.  According to Trezza, "Shilique  never saw himself as a football player because he was so heavily involved in basketball.  He was so raw and so athletic, but is an example of what hard work and dedication can get you." 
That hard work and dedication paid off for Calhoun who had a tremendous senior campaign in 2010, where he racked up 45 tackles (15 resulting in losses), 4 sacks, 5 pass break-ups, 3 forced fumbles 4 fumble recoveries.  Calhoun also contributed to the offense with 28 receptions for 450 yards (16.1 avg.) and 4 touchdown receptions. Recognizing his impact on the defensive side of the ball, Michigan State University offered Calhoun a full paid scholarship to play for legendary Coach Mark Dantonio.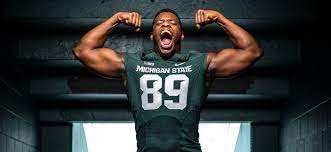 Upon arriving in East Lasting Michigan, Calhoun redshirted his freshman year and eventually would become a four-year letter winner and three-year starter as a defensive end during the 2013-2015 seasons for the Spartans. While at MSU Calhoun was praised for his leadership and dedication by being selected twice as a team captain.  Calhoun also flourished on the field being recognized as a three-time All American 2nd Team Selection (2013, 2014, 2015)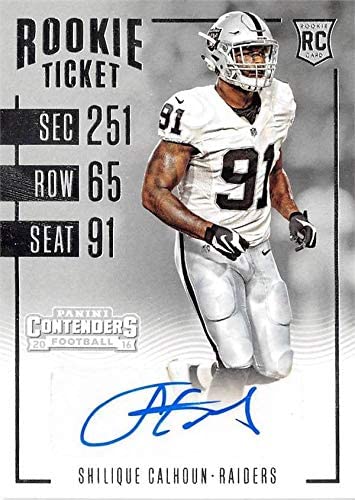 Calhoun's career at Michigan State University was remarkable and he was one of only eight Spartans in program history and the first defensive lineman to earn 1st Team All-Big Ten honors three times (2013-15).  Calhoun appeared in 54 career games in which amassed 131 career tackles along with 27 sacks. Calhoun finished his career tied for the most games ever played by a Spartan with 54. According to the Michigan State Athletic Department, Calhoun finished his career ranked among MSU's all-time leaders in tackles for loss yardage (first with 268), sacks (second with 27), sack yardage (second with 211), tackles for loss (fourth with 44), fumble recoveries (tied for 10th with five) and forced fumbles (tied for 15th with four).   During that time  he was named Big Ten Defensive Player of the Week three times in his career.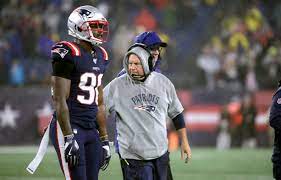 After graduating from Michigan State University, Calhoun entered the 2016 National Football League Draft.  On April 29, 2016, Calhoun was drafted in the third round (75th overall) of the 2016 NFL Draft by the Oakland Raiders by Coach Jack Del Rio. He played in 10 games as a rookie recording nine tackles and a pass defensed before having his season cut short due to an injury that forced him to be placed on injured reserve.
After three seasons with the Oakland Raiders, Calhoun signed a free agent contract on May 2, 2019 with the New England Patriots to play for legendary Coach Bill Belichick.  During his current role with the Patriots, Calhoun has is best performance In Week 2 of the 2020 season against the Seattle Seahawks.  During a prime time game on Sunday Night Football, Calhoun recorded his first career sack of Super Bowl Champion Russell Wilson.   Calhoun has watched as the Patriots have been very active this off-season in free agency and are looking to regain the championship form that they had for the past two decades.  The Patriots according to www.NFL.com have been the most dominant and effective team in acquiring new talent for the 2021 season.  This talented roster that has been assembled could possibly give Shilique his best chance at a Super Bowl ring.
Shilique has been a solid example that hard work and dedication pays off.  Many of the students at Middletown High School North talk about how unique it is to have a current NFL player that went to the same high school as they do.  This provides extra motivation and hope for many of the upcoming athletes within the Middletown community.  "He is an inspiration and a role model to all the young athletes in Middletown" said Trezza.  The Middletown community is proud of you Shilique and we wish you continued success.
Cover Photo via www.millforddailynews.com