VOTE for Aidan Cardella Class A North Player of the Week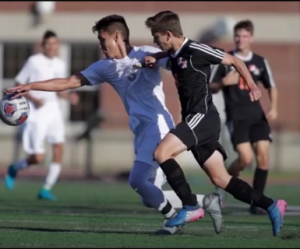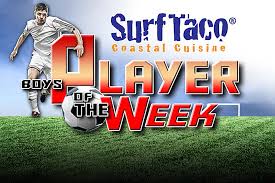 According to Shore Sports Network (https://shoresportsnetwork.com/boys-soccer-vote-surf-taco-week-4-player-of-the-week/), Each week during the 2020 fall season, Shore Sports Network the top performers in each Shore Conference division and the SSN readers have a chance to vote for the overall Surf Taco Player of the Week.
Below are the top players from each of the Shore Conference's six divisions plus two wild cards who are in the running for the award for the fourth week of the season. Read about their accomplishments this week and vote for the player who should be recognized as overall Player of the Week.  Overall Player of the Week winners will be awarded a Surf Taco gift card. Vote once every hour at the bottom of this post until the poll closes at 10 p.m. on Wednesday.
Class A North Player of the Week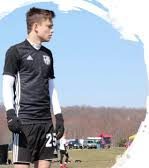 Aidan Cardella, Middletown North
For the second straight week, a Middletown North player gets the nod as the A North Player of the Week, this time with its top scorer taking the honor. Cardella came up big in both of the Lions' wins over rival Middletown South last week, scoring two goals in each 2-1 victory over the Eagles. In the second of the two victories, Cardella scored the tying goal in the 77th minute and the golden goal in overtime to carry Middletown North to a come-from-behind win.
Read More: Boys Soccer – VOTE: Surf Taco Week 4 Player of the Week | https://shoresportsnetwork.com/boys-soccer-vote-surf-taco-week-4-player-of-the-week/?utm_source=tsmclip&utm_medium=referral