Middletown North Boys Soccer Defeats Middletown South in Overtime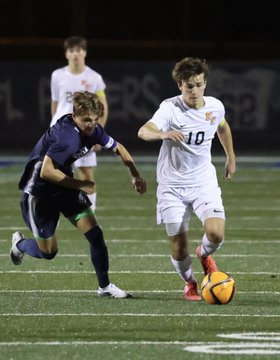 On October 21, 2020, The Middletown High School North Boys soccer program headed into their crosstown rival contest against Middletown High School South looking to get to .500 on the season.  The Lions determination carried them to a 2-1 overtime win against the Eagles in front of a limited capacity crowd.  Senior Aidan Cardella scored both goals for the Lions, including the overtime game winner.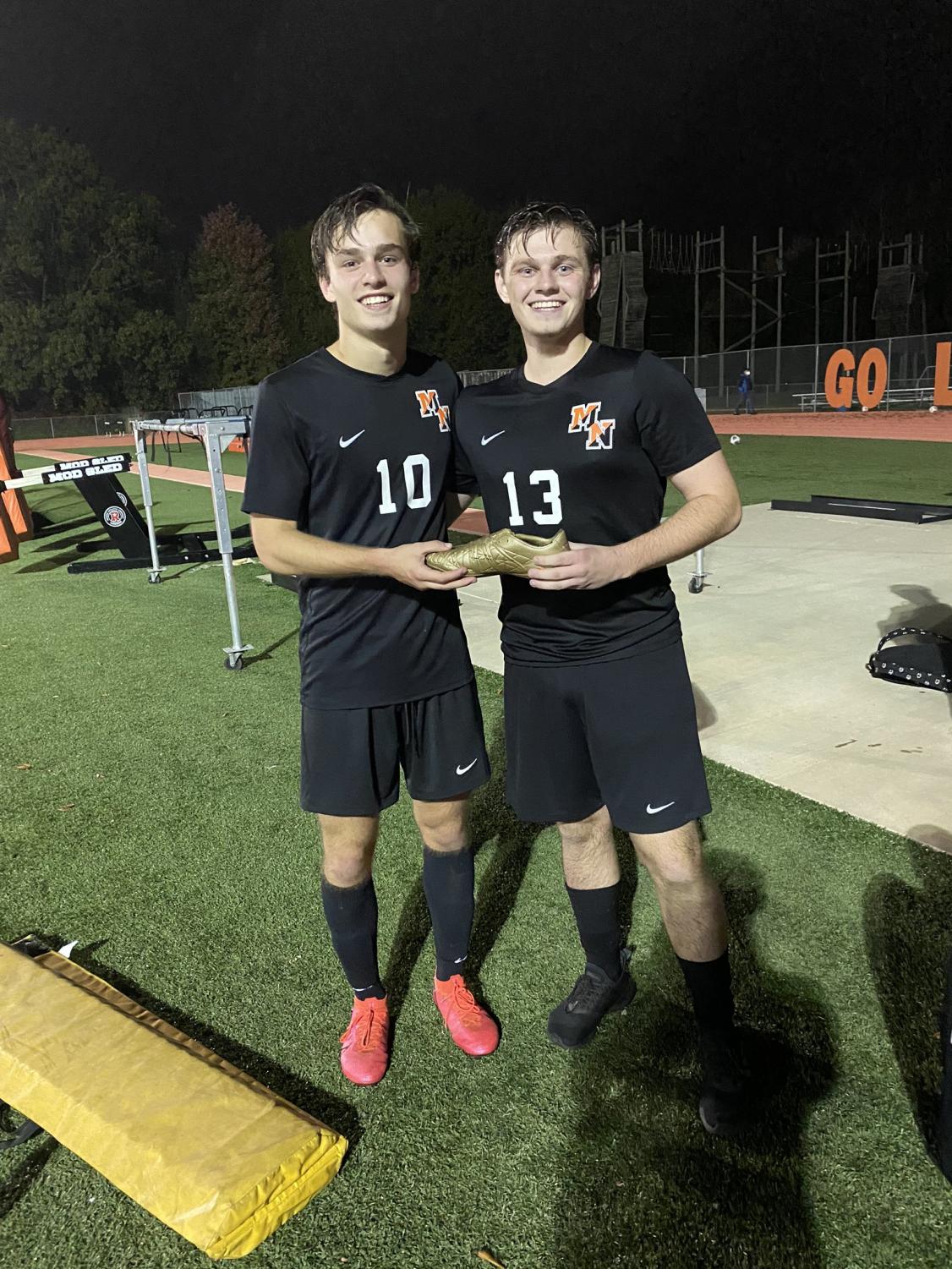 Senior JT Meredeith and Sophomore Mike "Mac" Colantino provided the assists on each of Cardella's goals. Middletown North (3-3-1) finished the game with 10 shots on goal, while Middletown South (3-5) finished with ten shots also.  Senior Ryan Prindeville was awarded the Golden Boot of the Game Award.  According to Coach Eric Morley,  "Ryan is a kid who works tirelessly, always listens, and constantly wants to improve and help his team. It's a pleasure to award the boot to him". 
Special Thanks to Kevin Prefer and www.jerseypics.com for always photographing and sharing amazing photos of all of our Middletown athletes!