4 Time District Champion: Klinsky Joins Elite Group
On February 22, 2020, Tyler Klinsky headed into the District XXII Wrestling Tournament with the pressure of capping a perfect run during his high school career.  Klinsky was looking to achieve his fourth consecutive District XXII title starting from his freshman year in 2017. Klinsky was looking to join an elite group that have accomplished the feat.  It has only been accomplished twice in school history behind Middletown High School North Hall of Famers Mike Florio, Jr (1993-1996) and John Hockin (1997-2000).   Although a heavy favorite to accomplish the task, Tyler was not taking the opportunity lightly, as his approach and preparation did not alter.  With a packed house at The Lion's Den, the 113 lb Klinsky was able to earn his fourth District XXII Title with a strong performance in the tournament.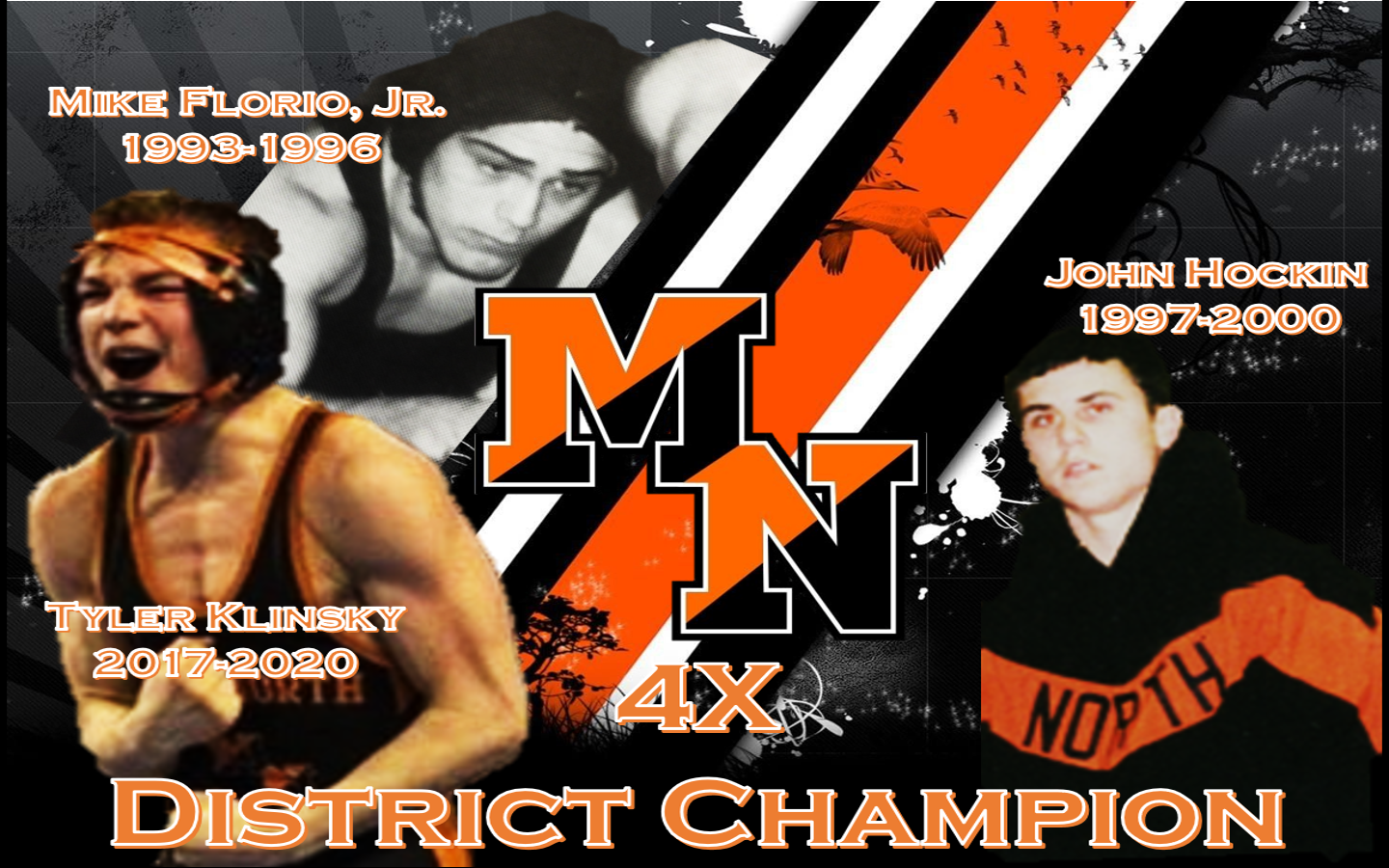 The MHSN senior pinned Ibrahim Kermen of Westampton Technical High School's in 1:17 during the semifinals and cruised past Vincent Principe of Christian Brothers Academy by a score of 23-8 technical fall.   Klinsky's dominate performance earned him the District XXII Tournament's Outstanding Wrestler Award. Klinsky was extremely excited to be able to win the title at his own high school: "To be able to win this in front of my family, friends and everyone in the town that comes to support Middletown North wrestling, feels great," Klinsky said. "It adds more to my legacy here. Hopefully when people think about Middletown North wrestling, they think about my name and the legacy I left."
Klinsky will now advance to the Regional Tournament with a record of 40-1 on the season. The ultimate goal for Klinsky is to make it to the NJSIAA State Tournament again like last year where he was a finalist at 106 pounds. Klinsky feels great and is focused on making it back to the championship match in Atlantic City.  Head Coach Matt Sirchio understands the importance of the next few weeks, but says the success of Tyler coming up is only a small part of what he has meant to the Middletown High School North Lions Wrestling program: "Tyler exemplifies what Middletown North wrestling is all about. He leads by example, on and off the mat. He has been on a very special run and the goal is to finish with a title in Atlantic City."  Klinsky used last year's tough loss in the state tournament to motivate him and hopefully get him to the top of the mountain.
"I'm a little bit more driven this year to punch through and finish on top," Klinsky said. "It's all mental at this point. Everyone has put in the work and everyone has worked hard. It's all about who wants it more at this point."
Good Luck Tyler! The entire Middletown community is behind you.