Boys Basketball Holds Annual Senior Night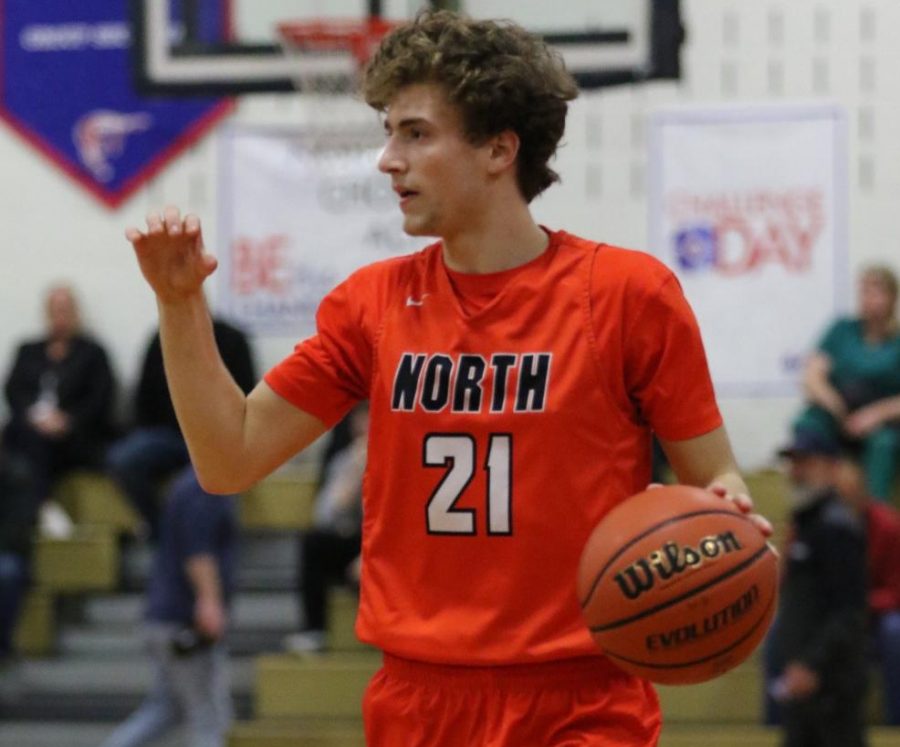 Vincent Pennino, Staff Writer
February 23, 2020
On February 13, the Middletown North Boys Basketball Team held its annual Senior Night. The team played the visiting Red Bank Regional High School in a close game that ended with a Lions victory and a final score of 61-58 in overtime.  
Matt Spencer has been a part of the boys basketball program since freshman year. He has been a great leader to all the underclassmen and has served as a role model to his teammates. Spencer has played a large role in this program and has been known to "leave it all on the court". 
On Senior Night, Spencer came up big for the Lions.  The senior led the team with a season-high 29 points. 
"It felt great to do that on senior night in front of all my friends and family," Spencer stated in an interview with The Lion's Roar.
With the season coming to a close, he has learned a lot during his time at Middletown North.
"I met a lot of friends through the program and had a lot of fun."
Spencer will be continuing his academics and athletics at William Paterson University where he will study Physical Education.  He is also set to be part of the school's football team. 
It was a pleasure to watch Matt Spencer play basketball at Middletown High School North.  We wish him the best of luck in college and in all his future endeavors!