Middletown North Hockey Ties South for Mayors Cup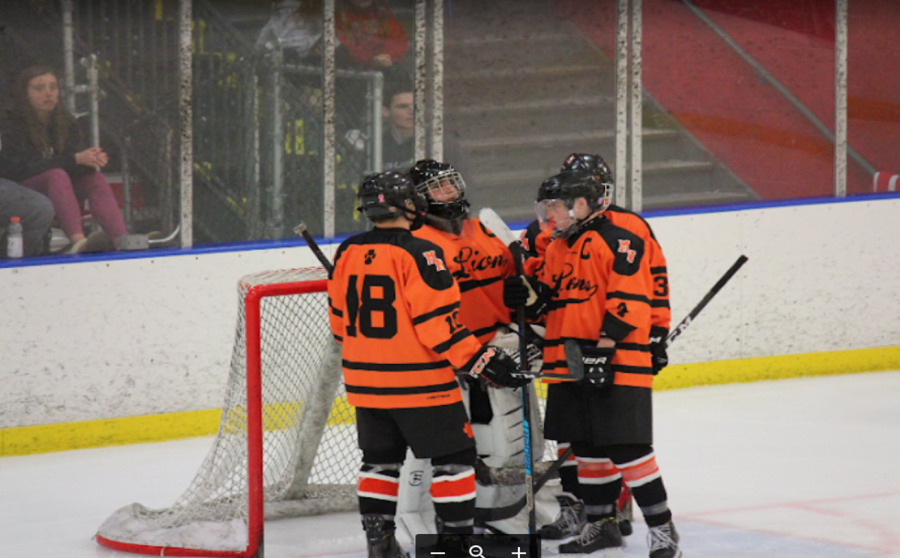 The Middletown High School North's varsity boys hockey team stepped on the ice at Middletown Ice World on Tuesday, December 10th ready to battle crosstown rival Middletown High School South. Middletown North's Frankie Wendling (Senior, Right Wing) was able to get the Lions on the scoreboard with a goal in the beginning of the first period. Unfortunately, South answered right back with a power play goal, while Middletown North was a man down due to penalties at the end of the period.  The first period ended with the score being 1-1.  The second period remained silent as far as scoring goals, but full of action with near goals, timely defense and fast plays. Middletown South took the lead in the beginning of the 3rd period, and the North Nation began to grow worried with only 3 minutes left in the game. Following a timeout by Middletown North, Junior Bob Fitzgerald put one in the goal with 2 minutes left setting off an excited Middletown North Nation. This goal would wind up being very important as the game finished in a 2-2 tie.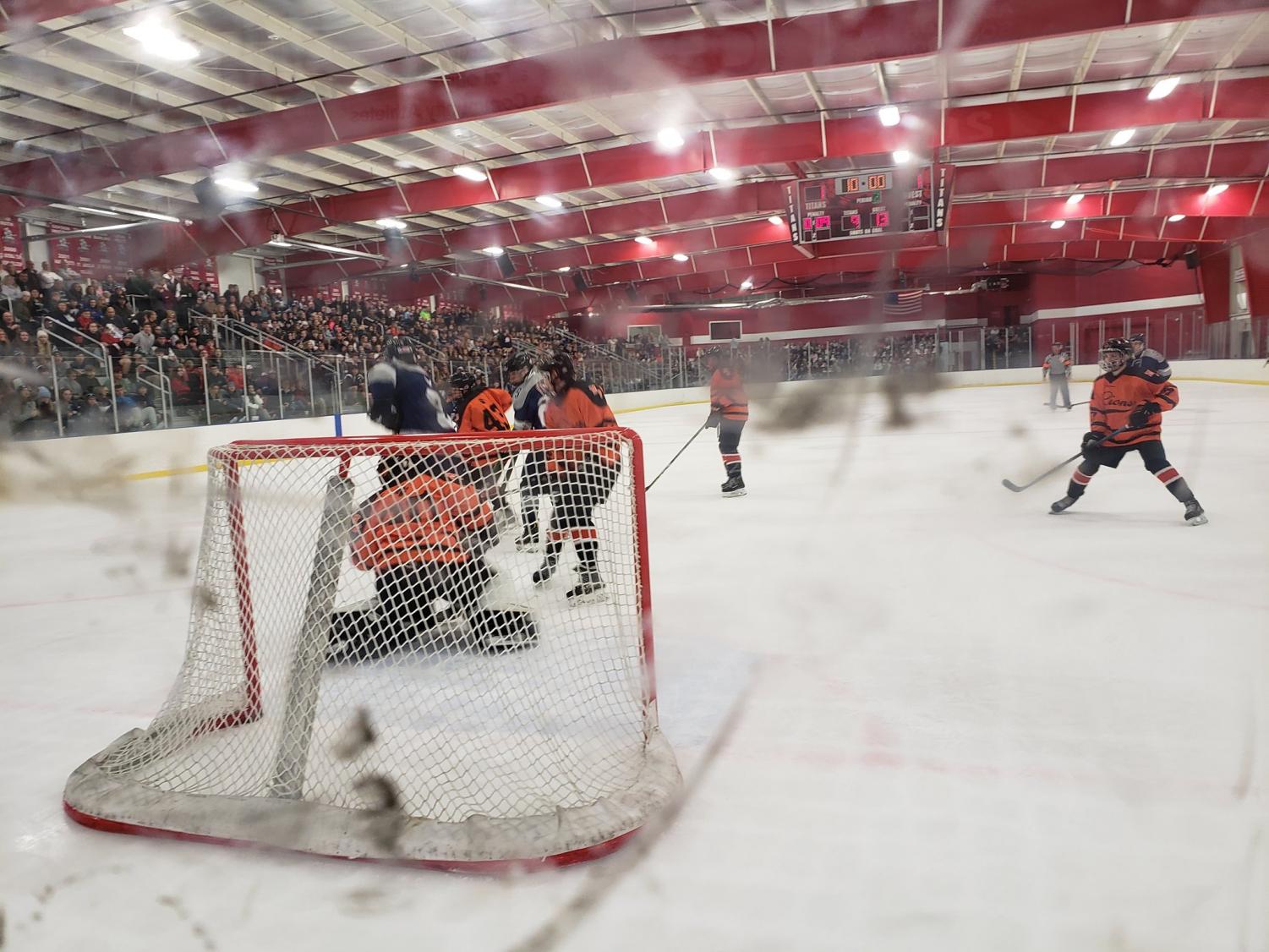 This game was intense, exciting, and impressive. senior goalkeeper Matt Corella was impressive the entire night. Corella's performance blew the crowd away with his quick saves, cat like reflexes and intelligent strategy. Although the game ended in a tie against Middletown South, the boys played an amazing game that left many in the community excited to be part of such a great display of athleticism and gamesmanship. Junior defense man Jon Miranda shared his opinions on the game, "The boys played a remarkable game, and I think we made it pretty clear that the Lions are not to be messed with".   The Lions will look to gain momentum heading into the season and hope that everyone will come out to support the boys at their next home game.