Indoor Track Preview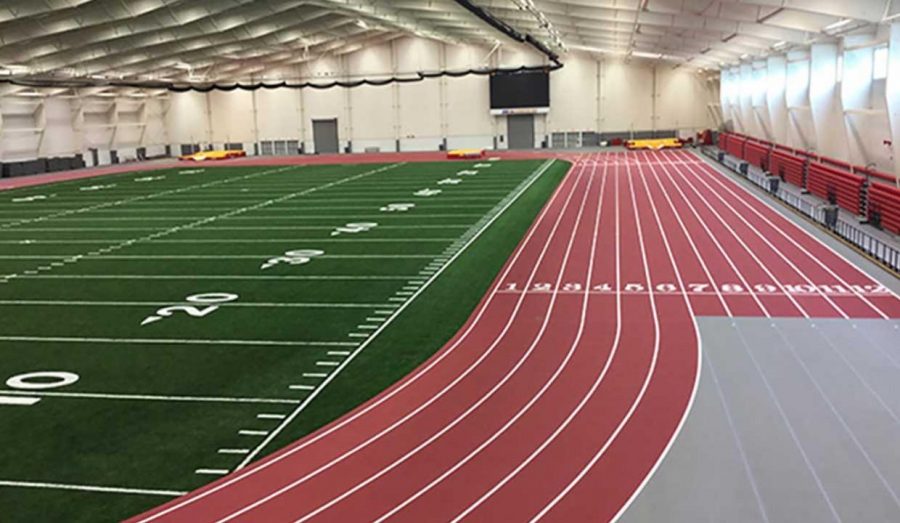 Following a successful winter track season last year filled with many accomplishments, the Middletown High School North Girls and Boys Track Teams are working hard to meet the expectations this season brings. 
They took on the championship meets, sectionals and states last year and hope to do the same this year. The teams, along with Coach Convey, Coach Silvestri and Coach Hussey, are excited to kickoff the season. 
The indoor track season began Monday, December 2, and right off the bat the teams are preparing for meets. Sprinters are starting off with fitness testing. This allows Head Coach Convey to get a sense of what kind of athletes he has and the best events to place them in. Coach Hussey and Coach Silvestri are planning workouts in order to get the distance runners ready for the season. Long distance involves getting in shape by running a minimum of five miles per day along with additional workouts. 
This year the teams are expected to compete at a high level and bring great effort and attitude to all the practices and events. Coach Convey has high expectations for both teams and expects them to be "among the best teams at the championship meets." In order to do this, team members have to support each other and run at their fullest potential. 
Although the girls team has a lot of talent, the players that are expected to stand out this season are Darien Rinn (12), Katelyn Reid (12), Olivia Kelty (11) and Hailey Guerrieri (10).  The mid-distance team will be led by Erin Powers (11) and the throwers by Kassidy Wilson (10), Jada McKnight (12), and Amanda Bazuk (12).
On the boys side, the sprinters will be led by KC O'Brien (12), Matt Conway (12) and CJ Miranda (11) and top high jumper Wayne Kugelmann (12). Isa Yilmaz (12) and Anthony Sclafani (12) will be top mid-distance runners and Kevin Carragher (12), Mike Murphy (11) and Connor Kinch (10) will be the team's top distance runners. For throwers, Nick Ferreira (12) will be top shot putter. 
This season the boys and girls hope to improve their 4×400 teams. Both teams contain great talent and have the potential to compete at a high level in this event. Another strong event last year was both boys and girls hurdling.  The girls went to nationals last year where Darien Rinn, Katelyn Reid, Olivia Kelty and Hailey Guerrieri competed in this event. 
"I want our girls hurdlers to be one of the top teams in the state," Coach Convey said. 
The teams are striving for success in their first meets and will continue to face top-notch competition throughout the season.  Be sure to come out and support the Indoor Track Teams this year!