North vs. South Boys Soccer Recap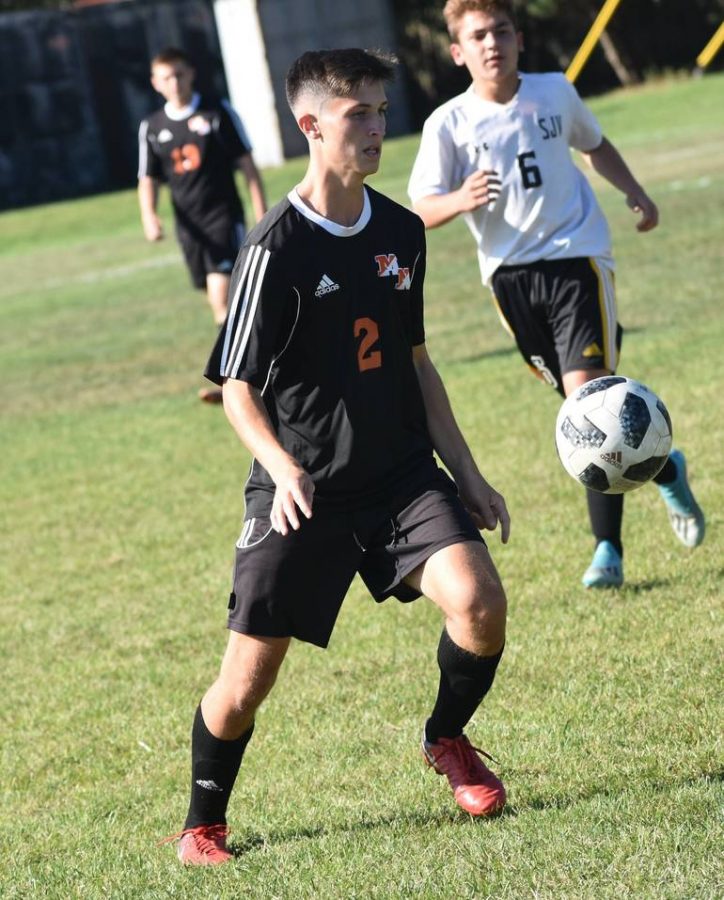 Olivia Kelty, Staff Writer
October 1, 2019
The Middletown North Boys Soccer Team fought a tough battle against cross town rival Middletown South. The Lions played a great game and showed a lot of passion out on the field.  At the end of the game, South came out on top with a final score of 2-1. 
The North Nation also showed a lot of pride for friends and classmates and spent a large portion of the game leading cheers to support and encourage the team.
The defense was led by junior goalkeeper Alex Bogues. Alex made countless saves and kept the Lions in the game. Alex has been a member of the varsity team since his freshman year and has served as a strong force on the defensive end. 
Middletown South scored a lucky goal off a deflection but the Lions' defense was able to hold the team off for a majority of the game. North had a break when junior Aidan Cardella scored a goal, causing the stands to go wild. He was assisted by junior Alex Perez. Cardella has seven goals in nine games while Perez has four. The Lions dominated the majority game proving themselves to be worthy opponents.
Although the boys suffered a tough loss, it does not define their season. They are currently 6-2 and have a lot of games ahead to show how talented of a team they are this year. 
Upcoming home games:
10/3   vs. Matawan                           3:45
10/10 vs. Colts Neck                        3:45
Cover Photo via Steven Bassin (Tapinto.net)