Middletown North Hall of Fame Ceremony Recognizes 9
Copy of the Hall of Fame Program: 2019 Hall of Fame Program White Cover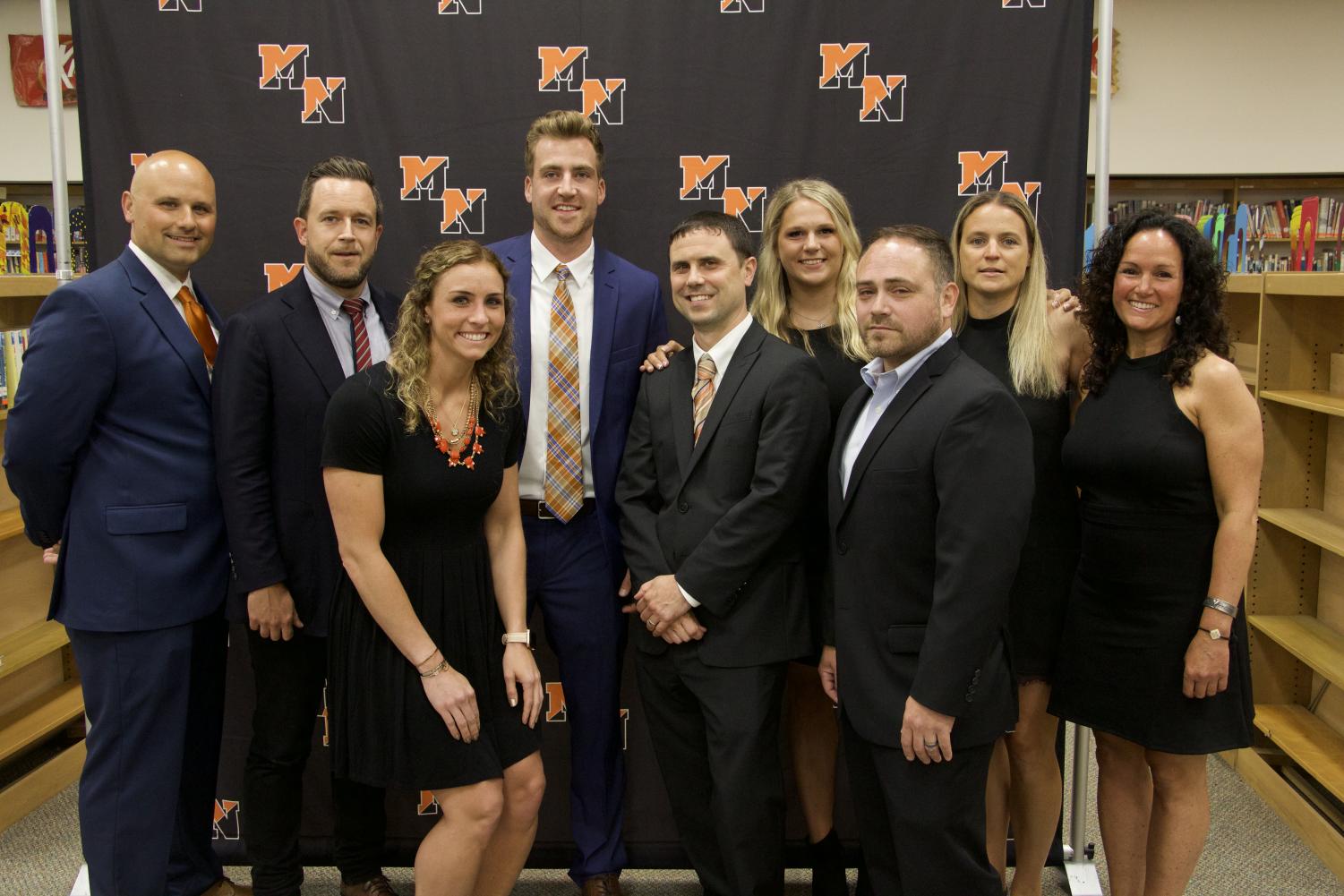 The Middletown High School North Hall of Fame ceremony on May 30, 2019 recognized nine of Middletown North's distinguished student athletes that have made a lasting impact on not only Middletown North, but the Middletown community. The event which was hosted by the Middletown North student Government featured 9 men and women that have not only accomplished great athletic feats while wearing the orange and black, but have also paid it forward with their contributions to our future Lions as well. The event was hosted by MHSN teacher Mr. Jon Scala and seniors Patrick Connelly, Mike Grazioso and Luke Ziegler.  The event featured an introduction video recognizing the inductees as well as an award presentation and a speech delivered by each new member of the Hall of Fame.
This years inductees were: Jennifer Anzivino Class of 2006, Evan Bruno Class of 1999, Robyn Dunn Class of 1991, Vincent Esposito Class of 1999, Michael Florio, Jr Class of 1996, Devon Freshnock Class of 2013, John Hockin Class of 2000, Carolyn "Nickie" Kelly Class of 1993 and Thomas O'Neill Class of 2014.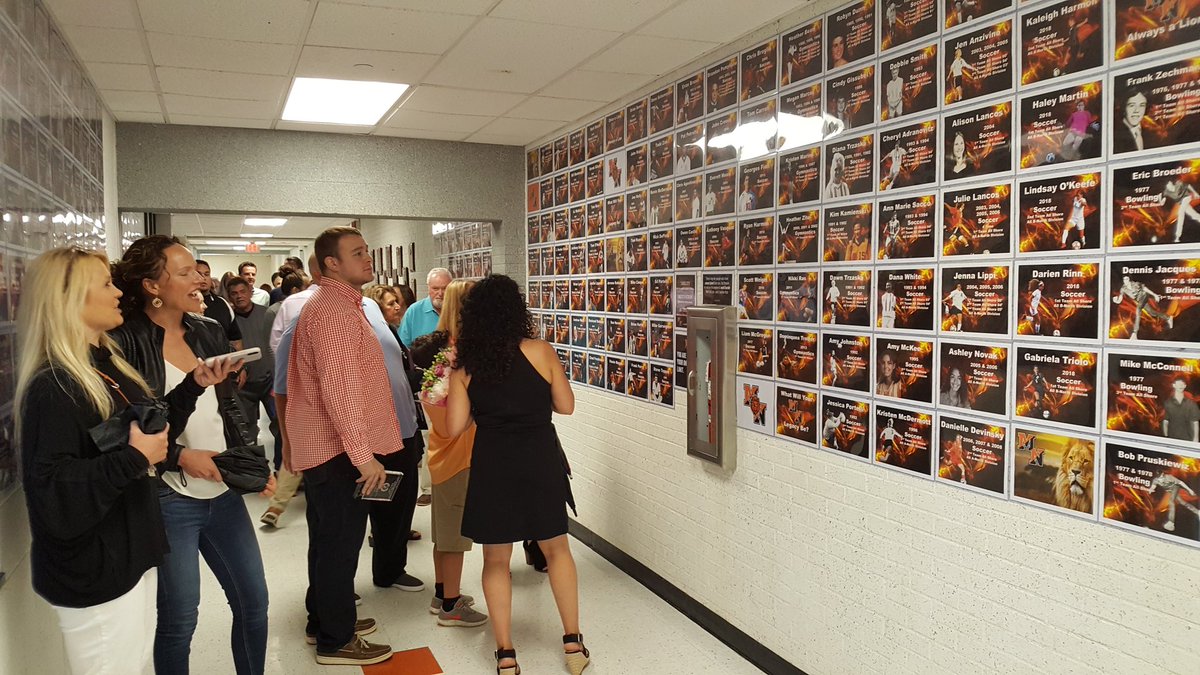 The class was determined by a  sixteen member committee that narrowed their final list to twenty three before casting their final votes for this year's inductees.  In order to be inducted, nominees must receive a 75% "yes" vote by the committee. This year marks the first time in nearly a decade that the the Hall of Fame inducted a class.
Following the ceremony, all of the guests proceeded to the Wall of Champions area to unveil their Hall of Fame plaques and also view the All-Shore posters that Mr. Scala has created and displayed in the athletic wing of Middletown High School North.
Middletown North was full of pride last night and many in attendance believed that the event was a great success.