2019 Lady Lions Softball Preview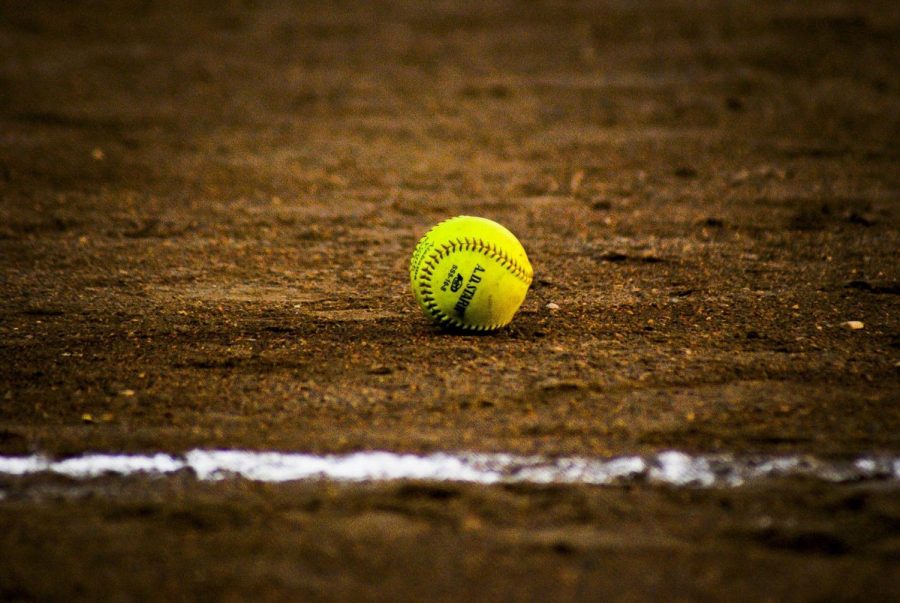 Lion's Roar Staff, Writer
April 5, 2019
The Middletown North Lady Lions Softball program is entering the 2019 season as one of the best teams in the Shore Conference and state of New Jersey. The Lions are coming off a successful 2018 campaign which saw the Lady Lions post an impressive 25-6 record to go along with a NJSIAA North 2 Group III State Championship.  Even with the graduation of 2018 seniors Milena Wilton, Alyssa Vetrano and Gagy Cerbo, the Lions will return returning starters Malori Bell, Adriana Cerbo and Cara McNulty.  Bell, whom transferred to Middletown North from Keansburg prior to last season, was considered one of the best players at the Shore Conference. Bell posted 21 victories while pitching for the Lions and struck out a Shore Conference high 318 batters in 2018 while earning 1st Team All Shore honors from the Asbury Park Press.  She also served as an offensive threat, posting a .427 average while driving in 33 runs.
Cerbo and McNulty, whom both will be continuing their softball careers at the collegiate level, will provide leadership and offensive firepower for the 2019 Lady Lions. Cerbo, whom is a four year starter, posted a .348 average last season while driving in 22 runs. McNulty, whom batted .380 and drove in 23 runs last season will serve as a catalyst for the lineup. 
The Lions also return from last year's state championship team seniors Ashley Kofsky (1B), Jacey Tammarro (3B), junior Mia Botti (IF), and sophomore Ava Turner (OF/IF).  The Lions will also inject some new blood with this year's additions to the varsity program that include juniors Lily Richichi (OF), Alyssa Siegler (OF), Ryleigh Noonan (OF/IF), Lindsay Pozai (1B), sophomores Mariah Arroyo (3B), Alyssa Costa (2B), and talented freshmen Mallory Shevlin (IF/OF/P), Carly Irizzary (1B/P), and Gabby Carton (C).
Coach Hoffman believes that if his Lions can be consistent and minimize mistakes, that this year's squad can be very competitive in the Shore Conference.  Hoffman, who enters his 15th season as a varsity softball coach has continued to build the Lions program into one of the most recognized in the Shore Conference.  With a rich history of softball success and a talented core returning, this year's team hopes to add to the wonderful tradition that has been established at Middletown High School North.
**Update: The Lady Lions are off to a 2-0 start to the 2019 season with a 14-0 victory over Neptune and a 3-0 victory over Matawan****
2019 Middletown High School North Softball Remaining Schedule
DATE
OPPONENT
TIME
LOCATION
SHARE
04/06

Marlboro

10:00 AM
Middletown North
04/08

@Colts Neck

4:00 PM
Colts Neck
04/10

Red Bank Regional

4:00 PM
Middletown North
04/12

@Ocean Township

4:00 PM
Ocean Township
04/13

Howell

1:00 PM
Middletown North
04/15

@Northern Burlington

4:00 PM
Northern Burlington
04/16

@St. John Vianney

3:45 PM
St. John Vianney
04/18

Wall

3:45 PM
Middletown North
04/20

@Livingston

9:00 AM
Livingston
04/22

Neptune

10:00 AM
Middletown North
04/23

Westfield

4:00 PM
Middletown North
04/24

@Matawan

10:00 AM
Matawan
04/26

Colts Neck

10:00 AM
—
04/30

@Red Bank Regional

4:00 PM
Red Bank Regional
05/02

Ocean Township

4:00 PM
Middletown North
05/07

St. John Vianney

3:45 PM
—
05/08

@Wall

4:00 PM
—
05/09

@Middletown South

4:00 PM
Middletown South
05/13

@Red Bank Catholic

3:45 PM
—