MHSN Cheer Leads Clothing Drive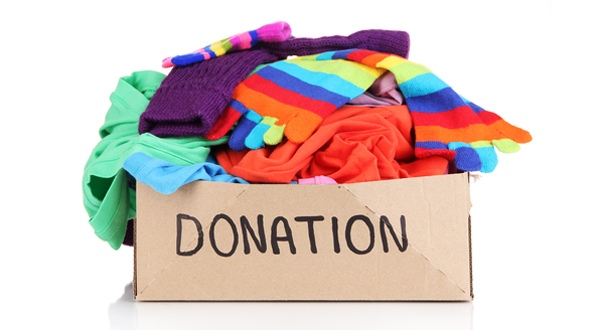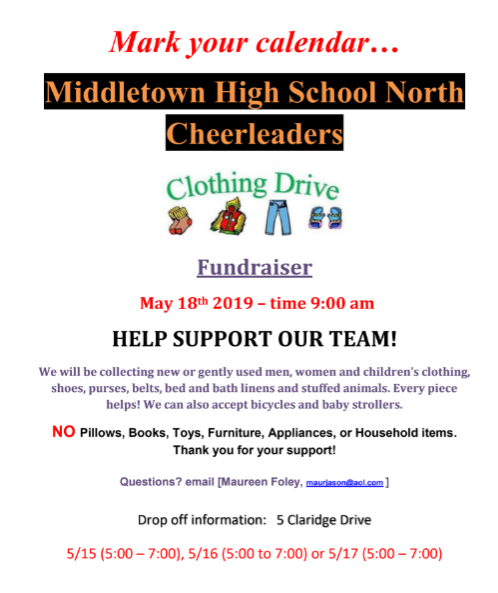 To get a head start on the up and coming cheer season, Middletown High School North Cheerleaders will be having a clothing drive to raise money for their team. Every item collected will be donated to A&E Clothing Corporation. Items are sorted and distributed to people in need. By donating you are not only supporting the Middletown North Cheer Team, but you are helping people in need.
Items Able To Be Collected
Gently used men's, women's and children's clothing, shoes, purses, belts, bed and bath linens and stuffed animals. Bicycles and baby strollers are also accepted.
Items Not Able To Be Collected
Pillows, books, toys, furniture, appliances or household items.
How To Donate
Any items you would like to donate can be put into a trash bag or a bag you do not need returned. Then, you can drop the items off at 5 Claridge Drive, Middletown NJ, between May 15- 17 from 5:00pm to 7:00pm.
If you have any questions you can email Maureen Foley at [email protected]
Every item donated is greatly appreciated and the Middletown High School North Cheerleaders thank you for supporting their team!!