Middletown North Girls Lacrosse Preview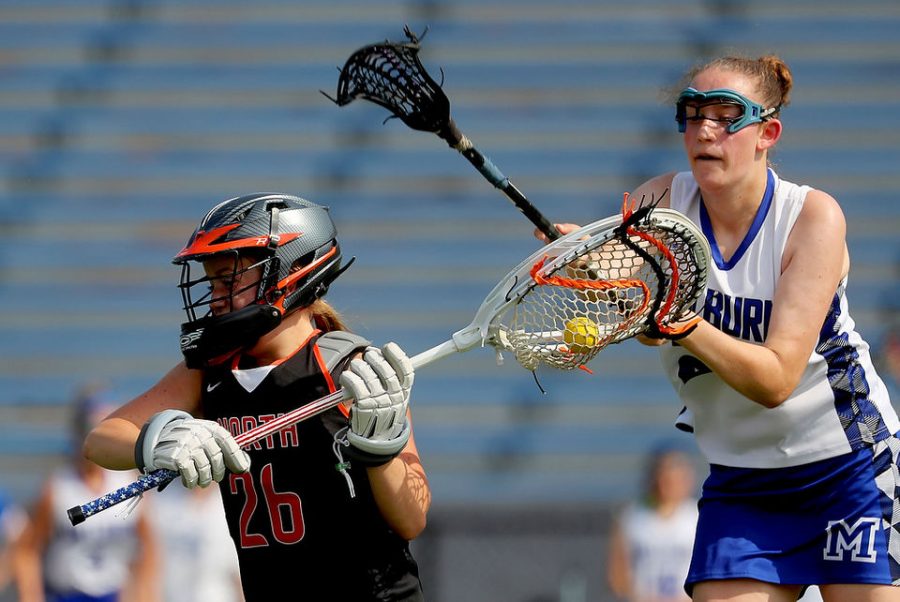 As of Friday, March 1, all spring sports  tryouts began. Lacrosse is a newer sport to Middletown North's athletics program as it was first played in the spring of 2017. Many students throughout the school enjoy participating in the fast-paced, endurance-talking sport, one of whom is attack player Breanna Farney (11).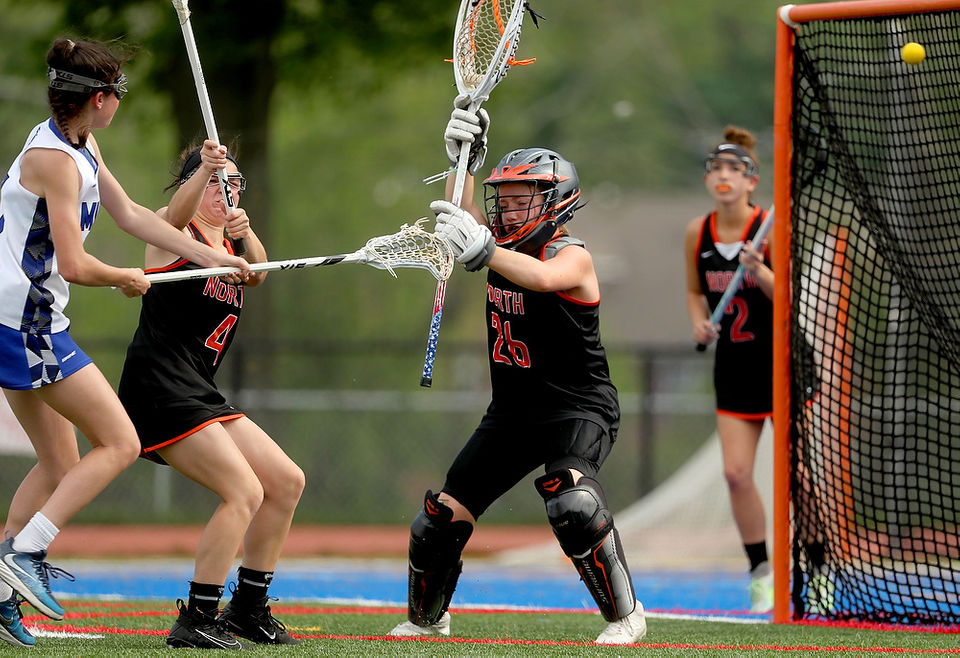 Farney has been a part of the team since freshman year and continues to put great effort and dedication into the sport she's grown to love.  The girls team had an overall record of 7-11 in the 2018 season and is looking to improve that record this year.  One of the highest-scoring players on the team is Junior Ally Walsh, who has scored 7 goals, 4 assists and 11 total points throughout her high school career. When asked why she plays lacrosse at North, Farney responded, "I play for North because I just love to play the sport and a couple of my close friends are on the team. I would recommend anyone in any grade that's debating playing a spring sport to give lacrosse a try. Once you start playing, it's a sport that you never want to stop!"
The Lion's Varsity Lacrosse team takes on its first game of the season at Hightstown High School on Thursday, March 14, at 4:30 PM. Make sure you are present to support these hard-working athletes!
2019 Schedule
* notes a league game
# notes a tournament game
DATE
OPPONENT
TIME
RESULT
CONTENT
SHARE
03/29 *

@Brick Memorial

4:00 PM
L 5-12
Box Score
03/31

Edison

11:30 AM
W 15-3
Box Score
04/06 *

@Freehold Township

—
L 2-16
Box Score
04/07

Old Bridge

10:00 AM
L 3-13
Box Score
04/10 *

@Neptune

4:00 PM
W 12-3
Box Score
04/12 *

@Colts Neck

4:00 PM
L 5-13
Box Score
04/14 *

@Howell

10:00 AM
L 5-17
Box Score
04/17 *

Marlboro

5:30 PM
W 6-4
Box Score
04/18 *

Marlboro

5:30 PM
W 6-4
Box Score
04/21 *

Neptune

11:30 AM
W 14-4
Box Score
04/23 *

Manalapan

4:00 PM
W 8-7
Box Score
04/26 *

Freehold Township

5:15 PM
L 4-16
Box Score
04/27 *

@Manalapan

5:00 PM
W 8-5
Box Score
05/01 *

Colts Neck

4:00 PM
L 8-15
Box Score
05/03 *

Howell

3:45 PM
L 7-18
Box Score
05/05

@South Plainfield

2:00 PM
W 14-4
Box Score
05/08 *

@Marlboro

4:00 PM
L 4-11
Box Score
05/12 *

@Middletown South

10:00 AM
L 10-11
Box Score
05/15 #

@Millburn

3:30 PM
L 7-19
Box Score