Famous Baseball Player is Unanimously Inducted Into the National Baseball Hall of Fame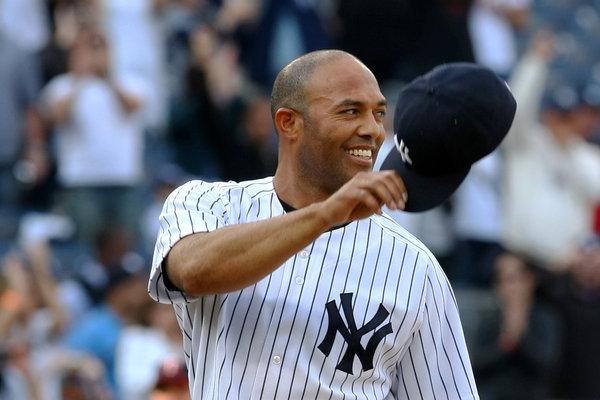 Hang on for a minute...we're trying to find some more stories you might like.
This past week Mariano Rivera became the first baseball player to be unanimously voted into the National Baseball Hall of Fame.
Rivera got his start as a baseball pitcher back in 1990 when he came to the United States to join the Gulf Coast League (GCL) Yankees, a rookie minor league. He started his baseball career without knowing how to speak English and feeling homesick, but five years after joining a minor league Rivera joined the major league.
On May 23, 1995, Rivera made his major league baseball debut playing with the Yankees against the California Angels. His Major League career had a rough start since he was only filling in for an injured pitcher and had no guaranteed spot on the Yankees.
Rivera worked his way through different minor leagues and back up positions and eventually earned a permanent spot on the Yankees as a relief pitcher.
In March 2013, Rivera, at the age of 43, announced that he would retire after the 2013 season.  Rivera played 19 major league baseball seasons.
During his last season, Rivera spent a lot of time meeting fans and team employees.
"It was important for me to meet the people who make baseball what it is, the people who work in the game every day. They have given me far more than I have given them," Rivera said.
The Baseball Writers' Association of America, a professional association of baseball journalists who elect and vote for players to be inducted into the Hall of Fame, voted by ballot to decide if Rivera would be inducted into the hall.
All of the 425 ballots were returned with the decision to add Rivera to the National Baseball Hall Of Fame, thus making him the first player unanimously voted in.  As anyone would be, Rivera and his family were overjoyed to receive this news.
Mariano Rivera worked very hard throughout his career and this reward is greatly deserved.