Student Spotlight: Nicole Gasser
Hang on for a minute...we're trying to find some more stories you might like.
Nicole Gasser, senior at Middletown High School North, recently got offered a full-ride scholarship to Monmouth University to continue playing tennis, being one of the four athletes who signed with a college for athletics for this year's senior class.
"Hard work pays off," she told The Lion's Roar.
Her journey to the scholarship was defined by exactly that- persistent hard work was what made her achievement possible. She practices four days a week, two hours a day, competing every weekend in tennis tournaments with her coaches Igor Nikitin and Mike Gasser, her father.
"I was inspired most by my father," Gasser said. "He played number one for [Middletown High School] South's tennis when he was in high school and has encouraged me to work hard and dedicate myself to what I love doing."
She has been recognized for her achievements multiple times before the college signing, including being named Most Valuable Player for Middletown North, ranking in the top 15 in the state, and being titled as the champion for a plethora of outside tournaments.
"When the coach called, she was on speakerphone with my dad and I. She told us the news and we were so thrilled. I may have even cried a little. It's just so amazing when what you've been working towards for so long pays off."
Nicole plans on studying psychology at Monmouth University while continuing to play tennis for their team. Training for the college begins in early August. After college, she plans on taking a year to travel, playing in big tournaments and seeing how well she does.
"Everything before this wasn't easy. Everything after this won't be easy either," she said. "But I'm doing what I love, and if that requires hard work, then so be it. I'm ready for the challenge."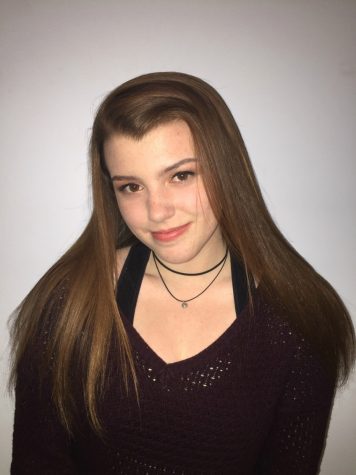 Addison Gallagher, Editor-In-Chief
I am editor-in-chief of the Lion's Roar newspaper, as well as a staff writer for Affinity Magazine. I cheer for Middletown High School North and am a...