2017-18 Middletown North Wrestling Preview
Middletown North Head Wrestling Coach Matt Sirchio and his coaching staff have been doing an amazing job with the Lions program and they are looking to build on an impressive 2016-17 campaign that featured 26 team wins and multiple district winners.  Assistant coaches Joe Marotta, Ryan Boyd, Mike Hermann, and Tyler Wilton have all played an integral role in shaping the program as well.  The Lions will look to improve this season, even though they lost some key members of last year's squad to graduation, including State medalist Thomas Anderson. Still, there are nine starters returning, and the Lions' strong sophomore class is entering year two with much experience and success. Sophomore State qualifiers Tyler Klinsky and Freddy Luchs are looking to build on impressive freshman campaigns, while other sophomores are now ready to step into the lineup and make an impact in the weight classes that have opened due to the graduation of last year's seniors.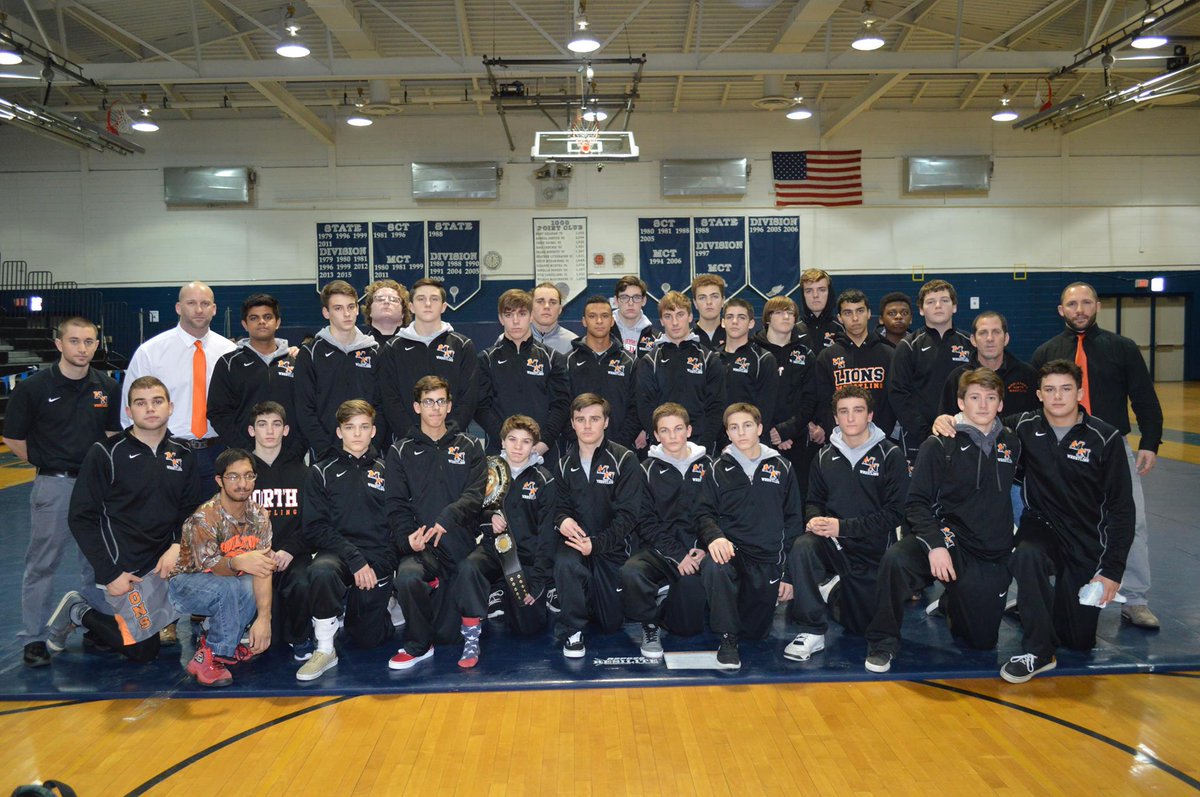 The Lions also return Thomas O'Keefe, who went 13-1 while wrestling at the 106 weight class last season along with starters Nate Pujols and Joe Cavanagh.  Coach Sirchio believes that many of the underclassmen will play a vital role in the program immediate and long term success. Coach Sirchio stated "Several members of our talented Class of 2020 will compete for lineup spots and that competition will have a positive impact on our entire program."
The Lions are strong in the higher weight classes as well, led by returning State qualifiers Stanley Wojdylak, a 2-time District Champion who enters the season with 92 career wins, and Nicko Cofone, who was one victory shy of qualifying for a medal placing in Atlantic City during the 2017 State Tournament. The Lions also return junior Jacob Anderson, Senior Kevin McCarthy and Senior Austin Dewise.  Coach Sirchio has focused on the development of his wrestlers and credits the work ethic of the BYAA Recreational Program, the three middle school programs along with the high school program for the current success at the Lion's Den.  This development will continue this year with the promising careers of freshmen Nico Cerbo and Connor Winz.
Coach Sirchio believes that the experience and leadership of this year's team along with a great deal of depth will play a major role in the success of the 2017-18 Lions.  "We have many guys that have been in the program for multiple years now and have tasted success.  They know what is expected of them and they truly are an amazing group of young men" said Sirchio. The Lions squad also features: Caleb Dean, Chris McCarthy, Enrico Astorino, Michael Puzo, Eddie Farrell, Richie Wall, Rohan Moogi, Shane Doyle, Ethan Folk, and Leo Van Sant.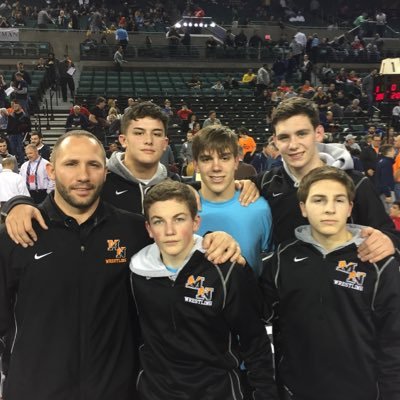 The Lions will look to defend their B-North Division title immediately as they face Wall on December 20th, and host Long Branch on December 22nd. North will also face some tough competition this year as they take on Howell, Hunterdon Central, Piscataway, Seton Hall Prep, and Hopewell Valley.   Coach Sirchio believes that this tough schedule will prepare his Lions for a strong run in the State Tournament and try to avenge last year's loss to Phillipsburg.
The Lions will host their "Black and Orange" Match on Wednesday, December 13 at 3:30 PM in the lower gym and the wrestling program would like to thank all of the Middletown Community for their support.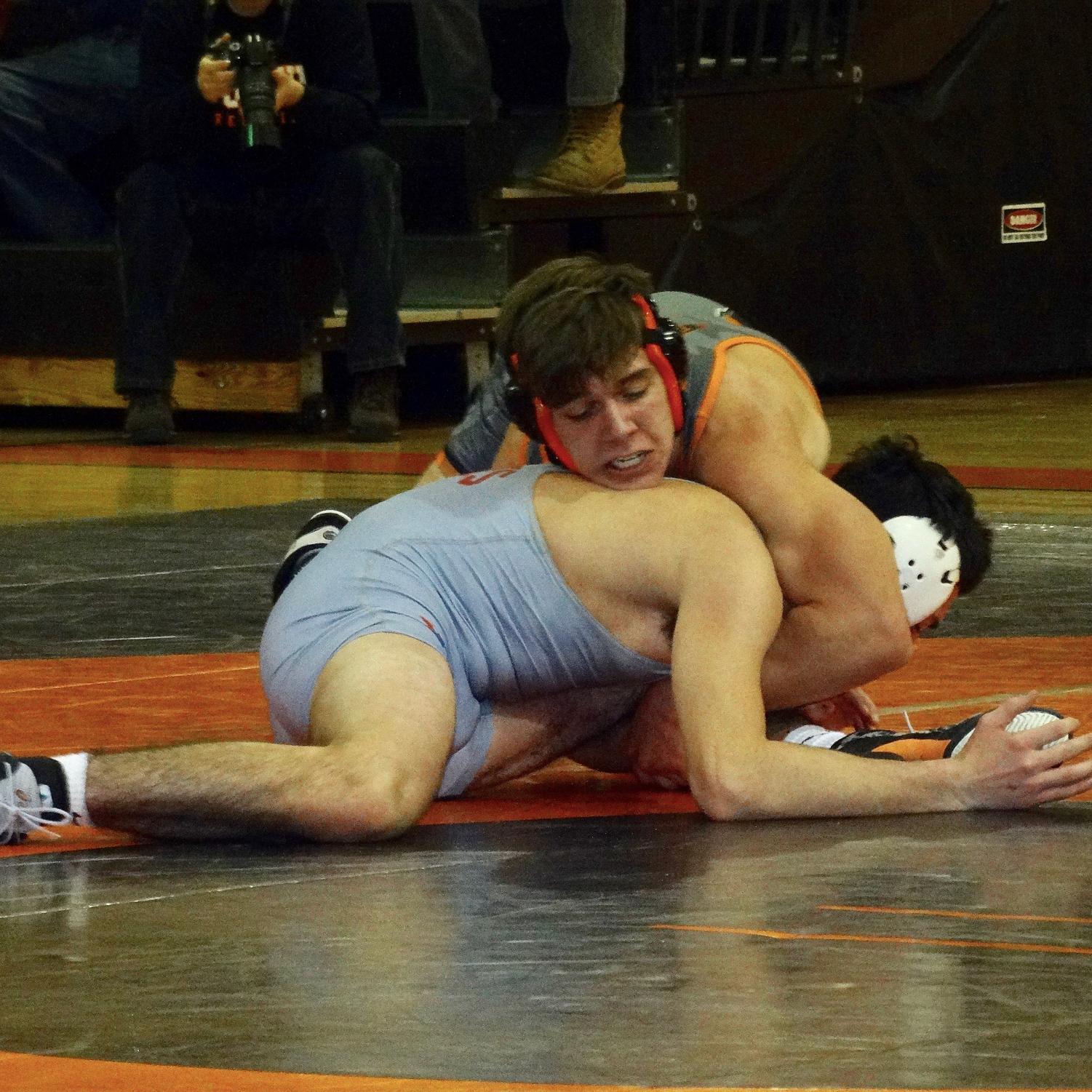 Student Government President Nicko Cofone represents Middletown H.S. North in the classroom and on the Mats!