Watch Out, High School South!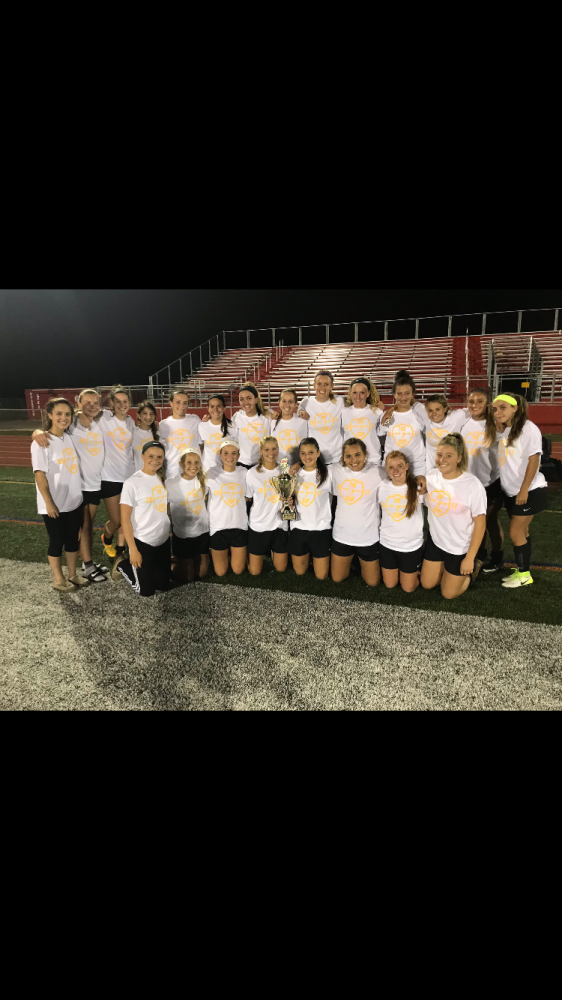 Watch out Middletown High School South, because Middletown North's soccer team is ready to win on Saturday! After 3 more victories against Long Branch last Thursday (6-3), Manalapan last Saturday (3-0), and Ocean on Monday (1-0), the Lady Lions are becoming a tough team to beat.
Kaleigh Harmon and Lindsay O'Keefe are the top goal scorers for the team with Kaleigh having 7 goals and Lindsay having 6 goals. O'Keefe had a hat trick on Saturday against Manalapan, scoring the only goals which left the score to an impressive 3 to 0 shutout. After losing to Manalapan 8-2 last season, the girls were proud of the win to say the least. This game also broke Manalapan's winning streak.
"My three goals against Manalapan wouldn't have happened without the build-up and hard work from my team. I just happened to be the one to put the ball in the back of the net," O'Keefe, junior top scorer, told the Lion's Roar. "It feels great to be a lead goal scorer on the team along with Casey Bogues, Darien Rinn, and Kaleigh Harmon because we're contributing to the team and getting some points on the board."
"The goal is to make it to the Shore Conference and state tournament, and win it, as well as doing good in our competitive division," said O'Keefe.
The game played against Ocean Township High School was apart of the annual Mya Cup, part of the Mya Lin Terry Foundation for the fight against pediatric cancer.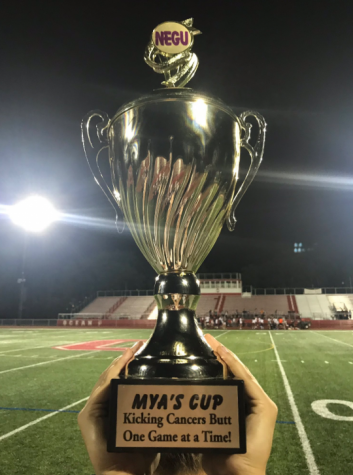 High School South as an overall 3-2 record compared to North's 5-1 record. With South's home field advantage and our outstanding record, it should make for the perfect rivalry game Saturday at 2 p.m. on South's turf. Be there ready to support!