North's Lady Lions Ready to Give the Shore Conference a Run for Their Money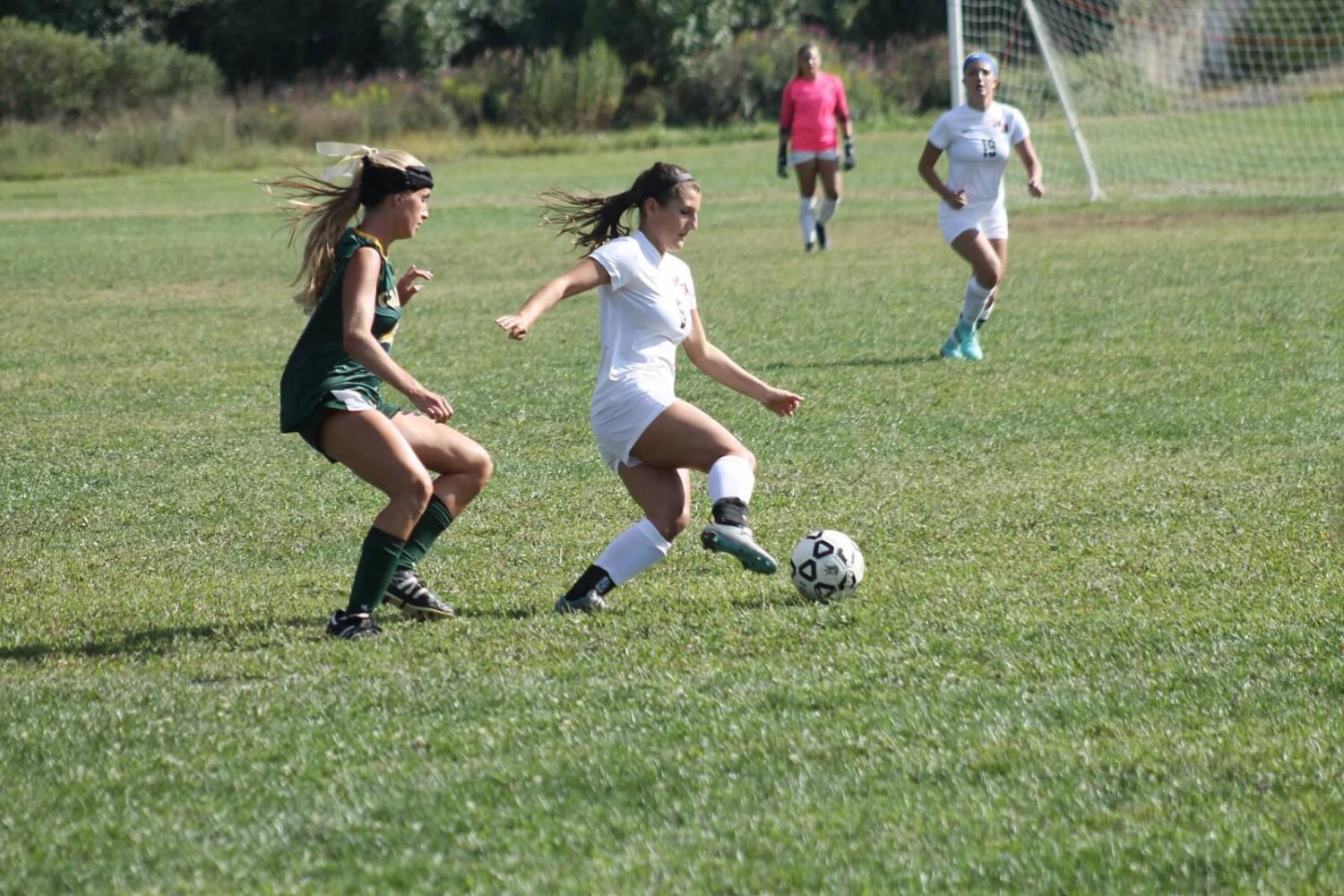 Middletown North's girls soccer is off to an impressive start with a 2-1 season so far. Last year, the Lady Lions made it all the way to the finals and finished with a near perfect record; the standards, to say the least, are very high for this season.
Their current lead goal scorer is junior forward Kaleigh Harmon with four goals in three games, followed by Casey Bogues, Bess Mascone, and Darien Rinn with two goals. Assists were made by Lindsay O'Keefe, Nicole Puzo, and Kaleigh Harmon. Haley Martin, junior goalkeeper, is also holding an impressive 34 saves.
The biggest threat to the team is Wall High School, which they lost to 4-3 in a nail biting game on Tuesday, September 12th. They will be playing them again on October 2nd, and this time, they are prepared for a win.
Martin was describing the season with "having the potential to win in the finals." Be sure to support the girls soccer team this season to help them achieve their goals.