Confess Book Review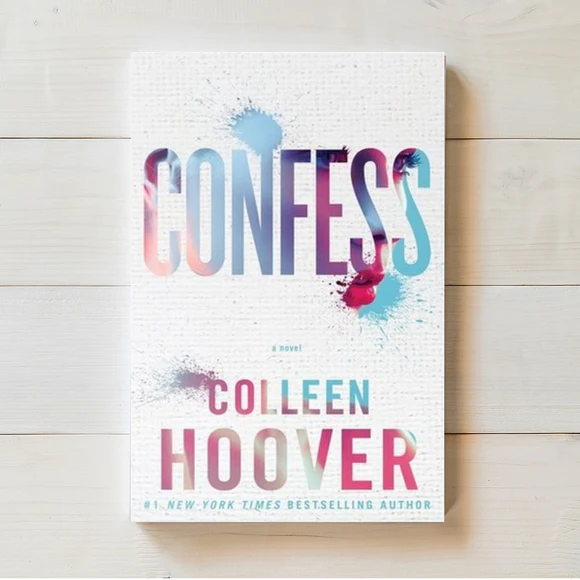 An action-packed romance novel, Confess, written by Colleen Hoover, is not like every other book. Drama, passion, mystery, this book has it all. 
Are you a romance book lover? Well, this book is for you. I read this book in less than 24 hours and it was truly one of my favorites. Colleen Hoover never fails to disappoint me. What I love about her work is that there is not one boring moment. Every page is filled with action that affects the plot. This definitely isn't one of her most popular books but, trust me, it is definitely worth your time. Let's dive right into some background. 
The main character Auburn Reed is a struggling single mom with a hard family life. She was 15, she became pregnant. Now that her significant other passed away,  her mother-in-law is keeping her child from her. The only way for her to ever get to see her son is to date her brother-in-law, Trey, a police officer in town. But deep down, she is really in love with Owen Gentry. Trey tries to replace Adam and it really makes Auburn uncomfortable, she could never see himself with him. 
Owen Gentry works down the street from Auburn's hair salon as a painter. He creates paintings inspired by people's deepest secrets better known in this story as "confessions". Auburn is fascinated by his work so she decides to help him sell them. They constantly hang out and then later fall in love. Little does she know, he is a convicted felon.
Auburn is faced with a tough decision. She must choose between Trey, for her son, or Owen for her heart. You will have to read to see what Trey does to keep Auburn and Owen apart. Trust me, the end is shocking. 
**Trigger Warning: blood and sexual assault are discussed within this story. If you have a spare minute, run over to Barnes and Noble and invest in this book. You will definitely not regret it!