Daisy Jones & The Six Review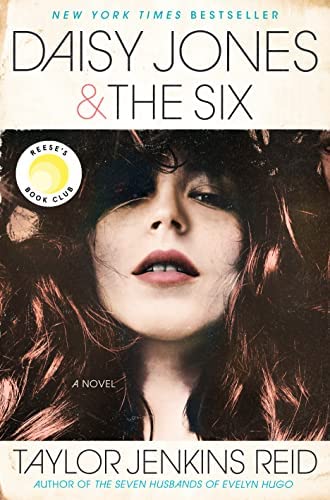 When rock n' roll is fueled by rhythm, drugs, and alcohol, the worst can be the only outcome. 
Daisy Jones, a wildflower with a heavy heart, takes on Los Angeles. With her unruly beauty, Jones wanders the Sunset Strip living off of daydreams with a cigarette in one hand and a microphone in the other. She eventually joins a band called The Six. The main singer, Billy, and Daisy share a fixated hatred for each other, but the music she writes for them both to sing becomes magic. Soon their chemistry on stage becomes undeniably explosive and the crowd simply can't get enough. The band's fleeting moments of happiness descend into infamous breakdowns and flammable drama. 
The novel is narrated by each bandmate and character through an interview. This was out of my comfort zone but it was extremely worth it. I enjoyed seeing the characters in that type of light. What I really liked was the depiction of the 70's and the culture during that era. Taylor Jenkins Reid perfectly frames the impending life of stardom as well as the internal struggles of the characters. This book was a 9/10.