Super Bowl Halftime Show-Opinion Piece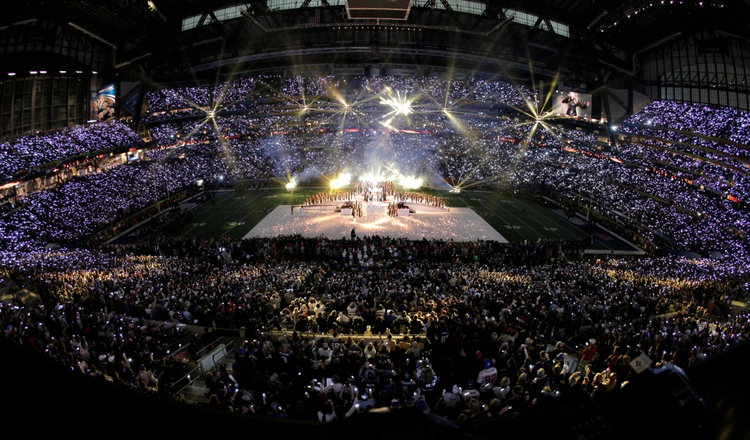 On Sunday February 3, 2019, Super Bowl 53 was played between the Patriots and Rams. The halftime show was performed by Maroon 5, Travis Scott and Big Boi. This year's show can only be described by one word: underwhelming.
Many fans found the performance sub par, especially those who watched the game just for the halftime show itself. Maroon 5, which basically just consisted of Adam Levine, performed many songs. Some were from the early 2000's and some were more recent hits. The songs were performed well, however Adam Levine ripped his shirt off which sparked controversy among viewers.
Travis Scott entered the stage with an introduction from Spongebob, which lasted for approximately six seconds. Many viewers were hoping to hear "Sweet Victory" from Spongebob, in honor of the creator who recently passed away. Instead, people were given a brief clip which many felt was unsatisfactory.  This was followed up by a live performance of "Sicko Mode," which also rendered many negative reviews.
A rapper named Big Boi joined in the performance and many people were not even sure who he was. He turned out to be part of Outkast, a group from the early 2000's.
Overall, the 2019 Super Bowl halftime show was less than stellar, leaving many disappointed in the end.