Too Much Time on Your Hands? Try These!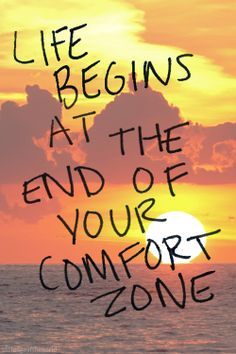 The Middletown Township School District has moved to virtual learning through the end of spring recess. Many students may be finding that they have an abundance of free time on their hands, so The Lion's Roar has compiled a list of ways to make the most of your time while social distancing!
1. Be creative!
Whether it's painting, baking or playing music, there is plenty of time to stretch your creative muscles and create something new! Check out some DIY or makeup tutorials! YouTube has a plethora of ideas. 
2. Learn something new!
Find a documentary on a topic you think might be interesting. Read magazines and newspapers, or maybe pick up a book you haven't read yet. Some specific recommendations: Try language lessons on Duolingo, research different majors and careers (juniors!)Walt Disney Imagineering released an online program in partnership with Khan Academy and Pixar all about theme park design and engineering, maybe even learn a new TikTok dance or two. The possibilities are endless!
3. Take in some content!
Search online and try to find suggestions for online content! Netflix, Hulu & Disney + all have a wide variety of content. The Middletown Township Public Library is a part of a service called Hoopla, where you can check out Ebooks and films by logging in with your library card number. BroadwayHD, a theater-streaming service is currently offering free trials so you can watch stage productions from your couch. Many artists have been posting livestream interviews and concerts on Instagram (Miley Cyrus, Rex Orange County and John Legend, just to name a few!) 
4. Be productive!
This may be the perfect opportunity for you to do everything you've been putting off! Reorganize your closet or drawers, declutter your room, make sure you're wiping down door handles and remotes, etc. Return that phone call you've been meaning to get to, apply for scholarships now that you have the time to write extra essays. 
5. Take time for your mind!
The current situation regarding COVID-19 is very stress-inducing; relax! Do some reflection in a journal, try yoga tutorials on YouTube or download a meditation app. 
6. Reach out to neighbors
Offer as much help as you can during this difficult time! See if your neighbors or relatives need a grocery run. If you work at a small business, make sure you promote their services or takeout menus on your social media. Be a beacon of positivity for your family and peers!
7. Make connections!
Spend some quality time with family; puzzles and board games are a perfect bonding activity. Trade stories over dinner, make sure everyone is doing alright. Face Time your friends, set up Google Hangouts with your classmates, teachers and counselors! The best thing to do in a time like this is to maintain relationships.
"And the people stayed home. And read books, and listened, and rested, and exercised, and made art, and played games, and learned new ways of being, and were still. And listened more deeply.Some meditated, some prayed, some danced. Some met their shadows. And the people began to think differently.
And the people healed. And, in the absence of people living in ignorant, dangerous, mindless, and heartless ways, the earth began to heal.
And when the danger passed, and the people joined together again, they grieved their losses, and made new choices, and dreamed new images, and created new ways to live and heal the earth fully, as they had been healed."-Kitty O'Meara