Former MHSN Students Host Panel Discussion with STEM Pathway Students
Contributed by the MTPS Newsletter:
A panel of High School North alumni came back to campus Jan. 6 to speak to current students enrolled in the STEM Pathway program, a focused educational course load that over four years will prepare students to pursue a STEM-focused career or college major. Part of the pathway experience is the opportunity to interact special guest speakers and panels who are either professionals in various STEM-related fields, or in this case alumni at the next level of education.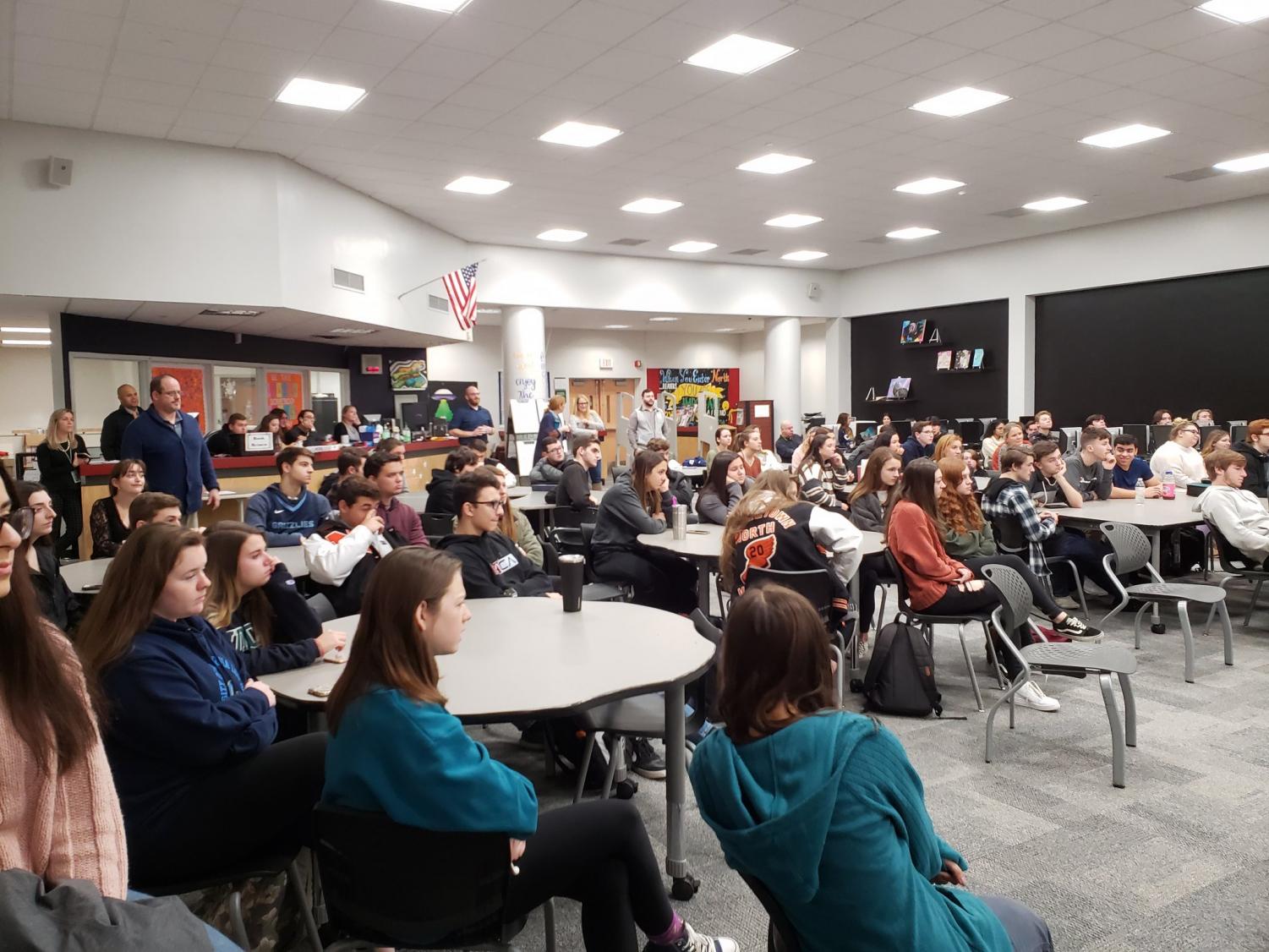 The panel included the following alumni:
Payleigh Behan '16, Virginia Tech mechanical engineering major hired at Honeywell Aerospace for May 2020
Spencer Bennet '18, Environmental Science Major and intern at Boston Environmental Lab.
Stephen Scala 18, engineering major.
Gabi Cerbo '18, pharmaceutical chemistry major at RPI and university researcher with internship.
Jacy Lieberum '19, University of the Sciences, biological and pharmaceutical chemistry major with internship.
Brian Dorobis '19, computer software engineer major, Rutgers University.
Tyler Gunther '19,Rensselaer University chemical engineering and computer science double major.
Mary McMullan '19, TCNJ, Physics major.
Dalia Habiby '19, Political Science American University and Washington D.C intern.
Elyse Spinelli '16, Villanova, Computer Engineering and mathematics major, intern for Lockhead Martin.
Nicole Hannon '19, Occupational Therapist doctoral program at Misericordia University.
Katelyn Brink '19, Stockton University, math major.
NOTE: For more information about District Pathways, Academies, and Advance Placement courses 
please follow the link
.