Dear Evan Hansen Trip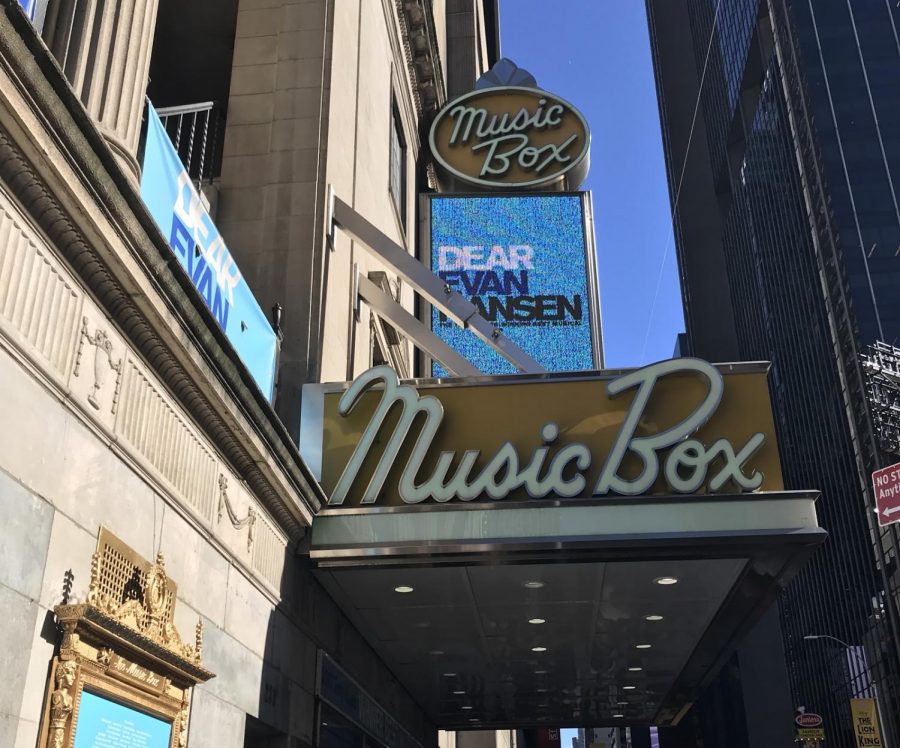 On October 23, students of Mrs. McGowan and Mrs. Woods' classes journeyed to the Music Box in New York City to see the 2:30 PM showing of the Tony Award®-Winning Musical, Dear Evan Hansen. 
The two and a half hour Broadway hit tells the story of the shy and socially anxious protagonist Evan Hansen who gets himself into a world of trouble that all starts with a single lie. Evan finds himself caught up in a web of lies and is forced to make a decision that could potentially cause him to lose everything.
Students in grades 10-12 met in front of the library after first block for a 9 AM departure from Middletown High School North and made their way toward the "Big Apple".  The group had a reservation at a French restaurant before the show. Students were given multiple choices for lunch, including soup, salad, vegetable pasta, chicken and beef. The dessert options were chocolate mousse and caramel pudding. After the provided dining, the group headed over to the Music Box Theater.
The show ended around 5 PM and teachers and students departed the city and headed back to Middletown North. The trip back home was fun as students on the bus were singing songs from the musical which served as a great closure to the trip. A special thank you to Mrs. McGowan and Mrs. Woods for a fun and memorable trip!