Red Bank Crop Hunger Walk 2019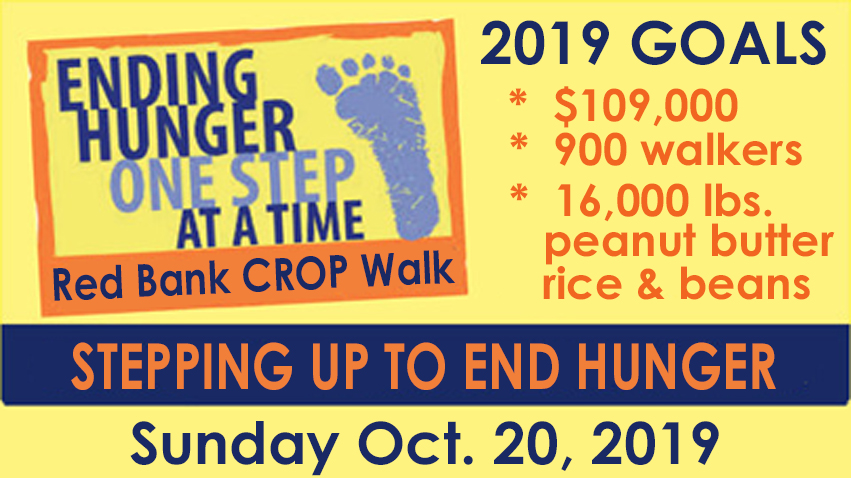 RED BANK – On Sunday October 20, 2019 citizens from various communities in New Jersey will walk for five miles through Red Bank, Little Silver and Fair Haven in an effort to end hunger. The event will begin at Red Bank Regional High School at 2 PM and there will be live music from "The Wag Band," as well as water stops and refreshments along the way.
The CROP Walk tradition began approximately fifty years ago in 1969 in Bismarck, North Dakota. Thousands of people raised $25,000 to help fight hunger in their area. Now, Red Bank and its surrounding communities continue the tradition of the annual walk to raise money to help combat hunger locally. According to the Red Bank CROP Hunger Walk website, they've collectively raised $100,000 in funds each year since 2000. Twenty five percent of the money raised is returned to fighting hunger in local communities and the rest of the money will be donated to the Church World Service who works to fight hunger globally.
Currently, there are fifteen local partner programs that sponsor this walk, including Lunch Break, AACC Local Food Pantry and Bayshore Lunch Program. Additionally, participants can donate and raise money online to help support their cause. Another way you can help support this cause is by donating non-perishable food items such as rice, peanut butter, and beans to the food collections located at the start and finish of the walk.
If you are interested in participating in the Red Bank CROP Hunger Walk or donating or raising money, you can visit their website here.