Gear Up: Decisions, Decisions!
Hang on for a minute...we're trying to find some more stories you might like.
|MAY 1| National college decision day is finally here and students are finalizing their deposits, roommate decisions and choice of school up until the very last minute.
Students at Middletown High School North are participating by wearing college gear of their choice of school; students are allowed to also wear hats this day.
The guidance department at the school is encouraging students to fill out a pennant with their name and the name of University, community school, trade school, job, or whatever else a graduating senior might be doing, and hand it into their guidance counselor to be displayed on a bulletin board in the main hallway.
This day denotes the seniors' future as they approach their final weeks of high school and their last summer before entering college and closing the decision process.
Wearing their college gear encourages conversation, congratulations, and thanks between seniors and their teachers. It is extremely encouraged that students wear it to show pride for their new schools.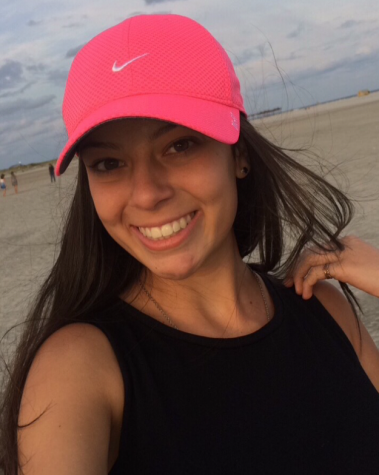 Dena Lombardo, Editor-In-Chief
My name is Dena Lombardo and I am a part of The Lions Roar newspaper of Middletown High School North as Editor-in-Chief and a staff writer. I enjoy writing,...