North Exchanges Culture With Norway
Hang on for a minute...we're trying to find some more stories you might like.
If you were at Middletown North on March 6, you most definitely heard the whispers of students discussing our foreign visitors in an excited fashion. Middletown North Civic Leaders welcomed a group of 13 Norwegian students along with their educators to learn about American culture in high schools for a day. The exchange between two different cultures provided ground for both groups of students to learn more about global communication and the differences between countries through a direct experience.
"It's like- you learn about these things. You hear about it in class and all… but experiencing it personally? It's something totally different," senior Mackenzie Kernan expressed. "It was one of my favorite things I've ever done at North."
The Norwegian students arrived via NJ Transit from New York City, taking a yellow school bus to be greeted by North students with Norwegian flags.
The day for the the two groups of students consisted of different tours, games and activities, and a lot of conversation, while students of different cultures asked each other questions they had been wanting to know.
"It was so funny," senior Kerrin Fitzgerald said. "There were so many differences and so many similarities that you just wouldn't expect. We ended up watching the same exact shows: they loved Grey's Anatomy and Modern Family. But at the same time, they go to college for free and almost all of them take a gap year. It was something so small that you normally wouldn't learn about, but something super interesting and enlightening."
"We're just like people who live in a different country miles away. That's crazy to me," Caitlin Mackay, another senior Civic Leader, said. "People are people no matter where you are. At the end of the day, we're all the same."
Photo courtesy of @MNCivicLeaders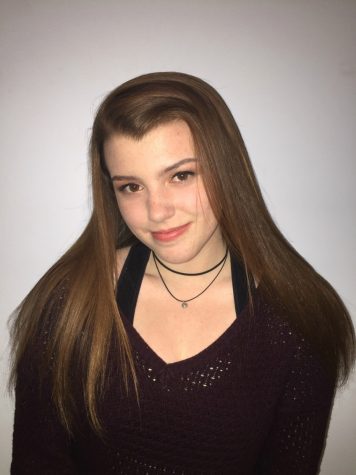 Addison Gallagher, Editor-In-Chief
I am editor-in-chief of the Lion's Roar newspaper, as well as a staff writer for Affinity Magazine. I cheer for Middletown High School North and am a...