On Friday-October 27, 2023,  the Middletown High School North student body had the opportunity to vote for this year's student body President and Vice President.  The voting was conducted online, with 1 vote be granted to each student through a secure login.  The voting opened at 7:30 AM and closed at 11:15 AM. 
Middletown High School North's faculty was directed to show the 2023 MHSN Election video with their block 1B classes (link below) while also providing students with the ballot link to vote. This year's election featured four amazing Middletown North students.  
The candidates were Seniors Brandon Chuisano and Kaylen Skye Volante representing one ticket.  They ran against Junior Ryan Miller and Senior Abby Slover on the opposing ticket.
After nearly two weeks of campaigning, the election culminated and the winners were announced on Friday afternoon at 1:55 PM by Principal Kevin Cullen.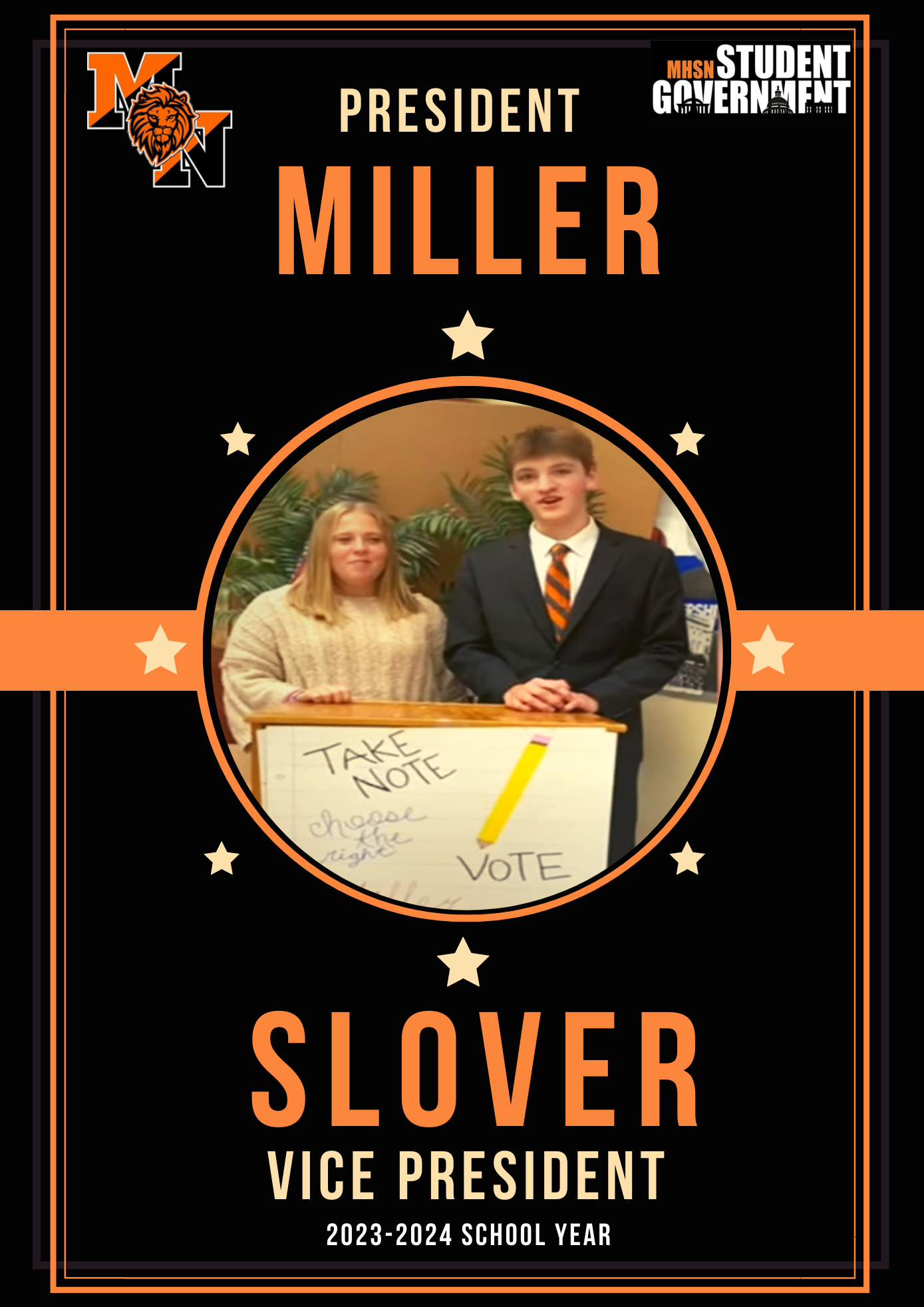 The MHSN community was extremely proud of the way the four candidates represented the school community. With a total of 1,123 votes casted by the student body, the students of Middletown North students made their choice.Winning 52.4% of the student vote, this year's Middletown High School North selection was President Ryan Miller and his Vice President Abby Slover.
The focus of the Middletown North Student Government is to operate as a body of students that will contribute to awareness of the culture within the high school and serve as a bridge between the student body and administrators.  The function of this group is to serve as the voice of the student body on all issues that may have an impact throughout the course of the school year.  
Besides the cultural awareness, the Student Government also plays a significant role in building school spirit and unity, as well as engage in fundraising activities that can provide all students with greater resources that can be implemented to improve the learning experience at Middletown High School North.
Please be sure to click on the link below to watch the 2023 Middletown High School North Election Video.