Senior Brandon Chuisano of Middletown High School North was honored by receiving the Dwight D. Eisenhower Leadership Award. During Brandon's junior year, he was selected by the USMA Field Force and The West Point Society of New Jersey.
Brandon's leadership qualities have been second to none during his time here at Middletown High School North.  Brandon was selected as the student body President during the 2022-2023 school year and plans on pursuing a degree in International Operational Law. "I am very honored and appreciative to be recognized as Dwight D. Eisenhower Leadership Award Recipient" said Chuisano.
The USMA Field Force and The West Point Society of New Jersey presents the Dwight D. Eisenhower Leadership Award to outstanding high school juniors from across the state who have demonstrated exceptional performance in academics, athletics, community service, leadership and moral character, in addition to promoting the values of national service as exemplified by the 34th President of the United States.
Dwight David "Ike" Eisenhower was an American military officer and statesman who served as the 34th president of the United States from 1953 to 1961. During World War II, he served as Supreme Commander of the Allied Expeditionary Force in Europe, and achieved the rare five-star rank of General of the Army.
According to the West Point Field Force website https://westpointfieldforce.org, "Each recipient will receive a Certificate of Recognition for their outstanding achievements. In addition, the recipient's name will be placed on a perpetual plaque on display at the recipient's school."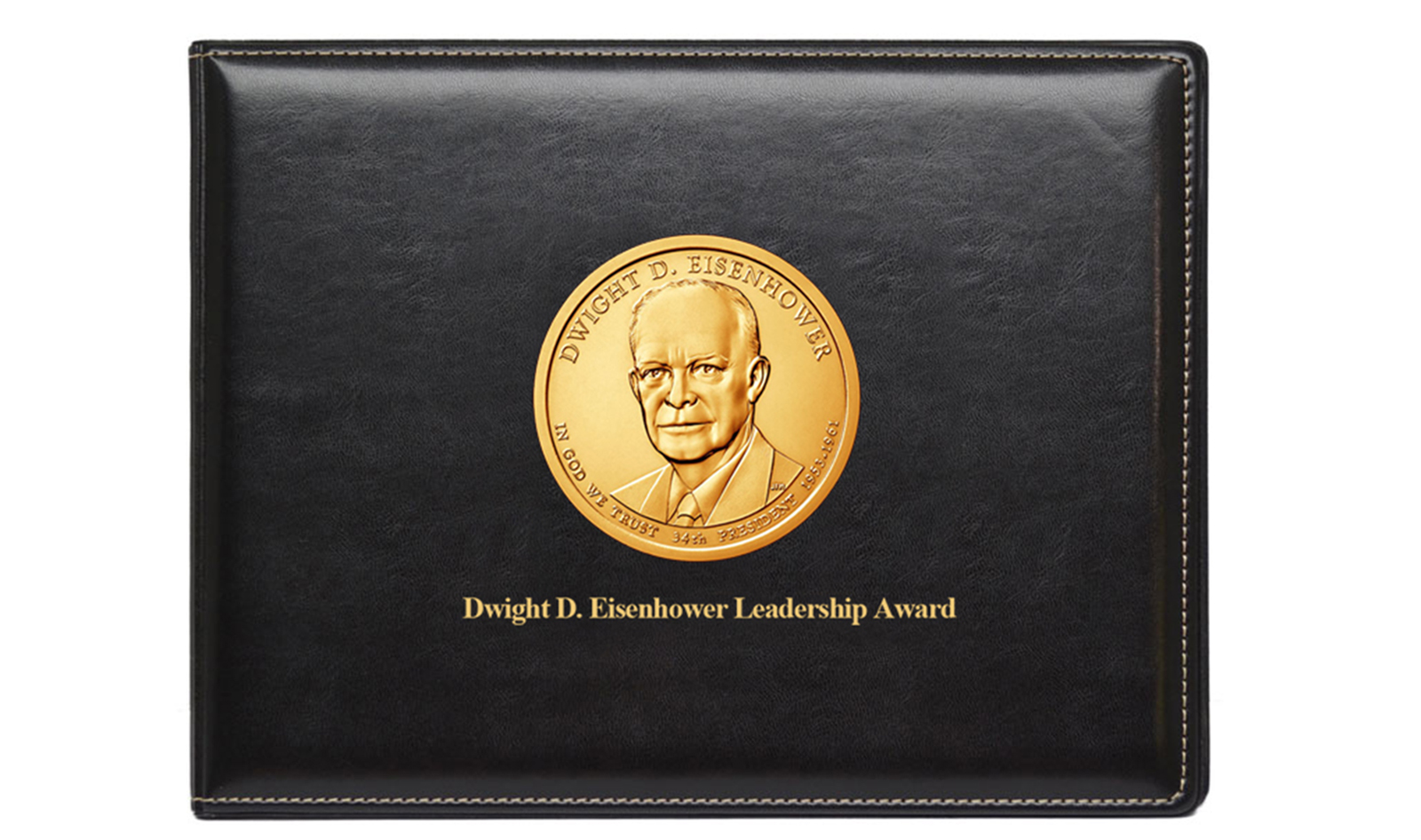 USMA Field Force also states "The award will be presented at the Award Recognition Day Ceremony which is held each year in April on the campus of the United States Military Academy at West Point.
A light luncheon is served after the presentation of the award followed by a tour of the West Point campus. Should the recipient be unable to attend the Recognition Day Ceremony, arrangements with the school's sponsor can be made to present the award during the school's award's ceremony."
Congratulations to Brandon on this well-deserved honor!