Middletown High School North Senior Avery Mattos was selected to particpate in the Rutgers University Neuroscience Pre-College Academy Program.  The Rutgers University Neuroscience Pre-College Academy Programa is a prestigious academic program that only accepts a few students from the State of New Jersey.
She experienced science classroom tours, visited the anatomy lab, and networked with renowned researchers. According to Rutgers University, "Pre-college programs enhance college awareness, provide extracurricular enrichment and increase the academic preparedness of students currently attending elementary, middle, and high school."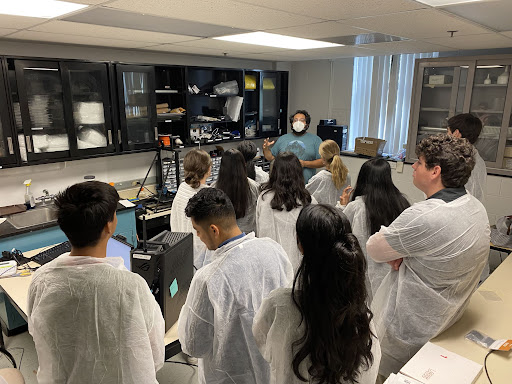 Mattos, who wants to pursue a career in Neurology,  spent a week at Rutgers University engaging in numerous activities and lessons to further her interest in this field.
Mattos observed the dissection of a mouse, observed undergraduate students in a real lab setting and examined student research experiences through the Down Syndrome Lithium Project and the HIE Project w/ AI digital pathology.
Towards the end of the week, Mattos was able to view Dr.Sun's demonstration of the spine impactor, cell culture, & spinal cord injection while also getting a hands-on demonstartion in Dr.Sun's Lab (Simulating spinal cord cell treatment injections).