Board of Education Introduces New Members at Reorganization
During the Jan. 5 Board of Education Reorganization meeting, Leonora Caminiti, Joseph Fitzgerald and Gary Tulp took the oath of office, formalizing their general election victories in November.
This year will mark Mrs. Caminiti's 19th year of service as a Board of Education member, while Mr. Tulp and Mr. Fitzgerald will sit on the dais for the first time.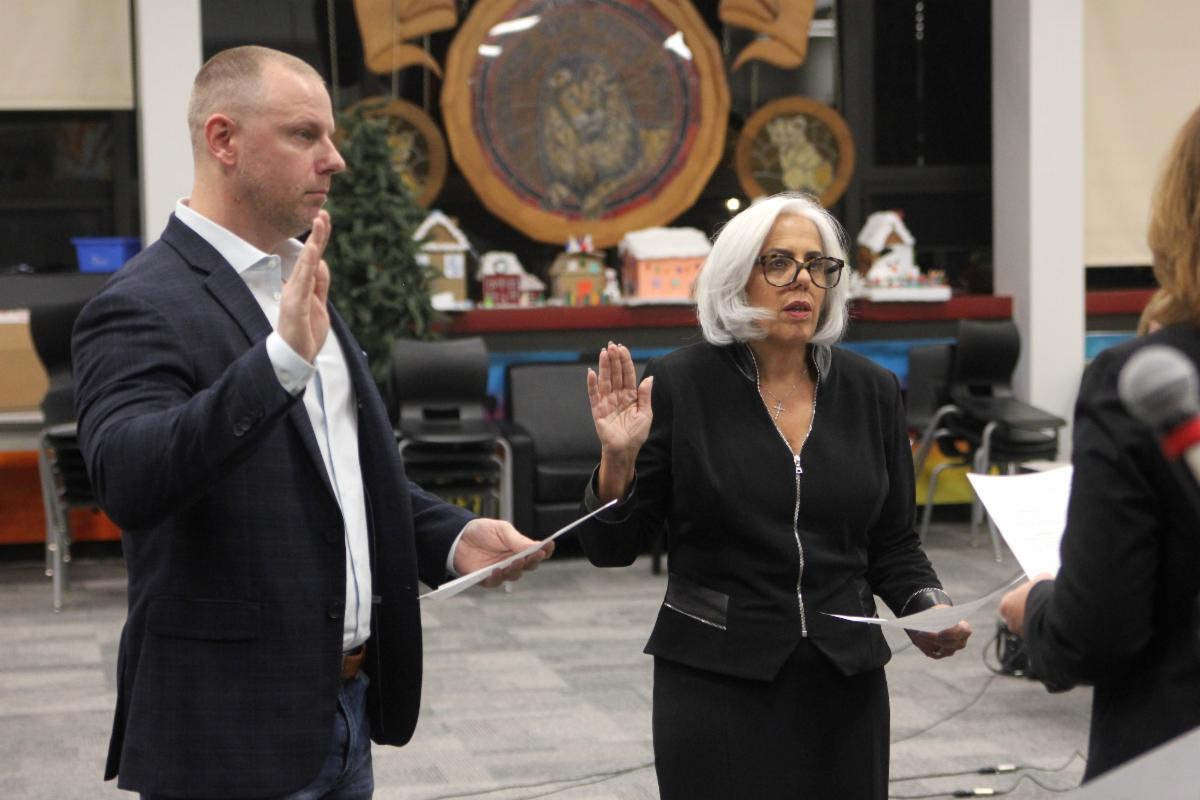 Mr. Tulp is an attorney by trade, who represents large organizations in high-stakes litigation, and manages sizable operating budgets. Mr. Fitzgerald is a United States Marine veteran and an entrepreneur, who founded and manages several technology-based organizations. Both have elementary-aged children attending school in the district. Mrs. Caminiti has served as a real estate agent in Monmouth County for nearly three decades, and has helped implement a multitude of successful programs for the district during her time on the Board, including our full-day kindergarten program.
During the meeting, the Board voted for Frank Capone and Jacqueline Tobacco to retain their positions as president and vice president, respectively.
"My highest priority this year is to continue to be the pioneering board for board of educations across the state," said Mr. Capone. "We will ensure that we continue to deliver the quality, Middletown-approved education for all of our children. We will remain an advocate for all of all children, parents, and tax payers, and we will continue to fight for the aid that we deserve to educate our children equally. We have great things on the horizon for 2023. I am humbled and honored to lead one of the largest and greatest school districts in the state of New Jersey, and will always put our children first."