Where The Crawdads Sing Book Review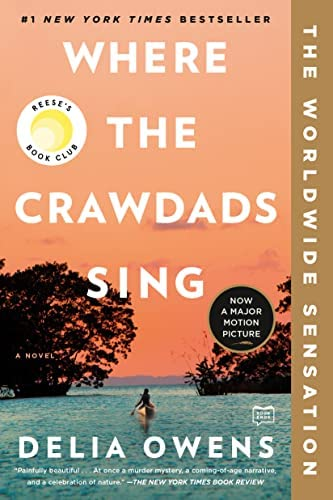 In the depths of North Carolina's perilous marshland, Kya, an abandoned child, is left to fend for herself. The "Marsh Girl" is nurtured by the way of the water and the presence of the seagulls. As she is shaped by nature, she finds it hard to succumb to society's standards. With a little help from Tate Walker, she picks up how to read, love, and open up into her first relationship, when all she knows is loneliness and the essence of the marsh. 
It isn't until later when the town's golden boy, Chase Andrews, is found dead, that everyone points their finger at the estranged Kya. Through love, betrayal, and survival, Kya learns to keep her head above water. 
Although it was a little difficult to understand the Carolina slang during that time period, the book was still great. Delia Owens captures the idea of prey and animal instinct in one's environment. I really sympathize with Kya and her quiet need for human connection. The 1950's staggering mystery kept me on the edge of my seat halfway through the book. The novel was a 7.8/10.